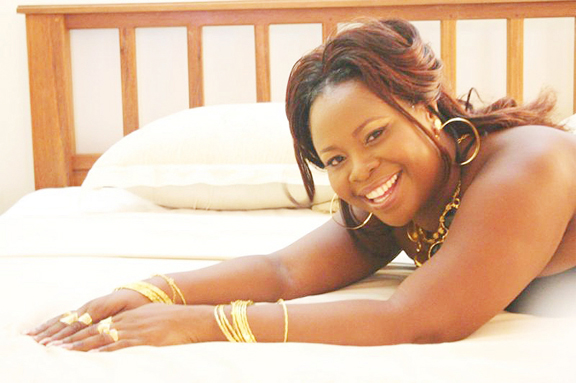 With talent flowing to her from both sides of the family, Soca singer Michelle 'Big Red' King has lots of steam to take her through the busy future she's planning, which includes thoughts of returning her voice to the church.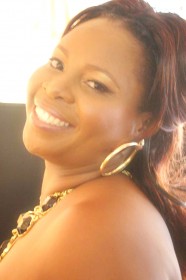 Currently, the plus-size beauty is working on a video for the song "Big Daddy". The music video, she told The Scene recently, is a remix of the song and she will be working along with Jamaican artiste Empress Lyrics (Denise Williams) to produce it.
Michelle started singing at the age of seven or eight in church. Her favourite hymn was "Ave Maria".
"It was one of the harder hymns but still I sang it… I loved it," Michelle said.
She has been singing since then but didn't go professional until about seven years ago. Michelle's real singing started with the band Mischievous Guys. It was through them that she was discovered by local producer Bonny Alves. She's now a part of the Kross Kolour family.
At 37, King is a happy mother of two sons and expects to tie the knot soon. She has churned out hits like "Guyanese Wine" and "On De Road Again". The latter was a collaboration with Venezuelan singer Joselis Suarez which saw them winning the Road March title in 2008. Michelle is still working actively on her career.
"When I was going to Trinidad a few years ago with a group of artistes and Kross Kolour I had to find a catchy name," Michelle explained, "and since I was big and hot, well I just had to get something along those lines. I couldn't call myself Big Hot so I had to I went with Big Red… Red represents the hotness."
Now Big Red is a name known all across Guyana.
Michelle grew up in Kitty, Georgetown with her adopted mother and Godmother. Her father, she said, was a singer but she's never met him. However, she spends time with her biological mother, renowned local actress and director and now HIV activist, Desiree Edghill, these days.
"I was an early mother. I was teenage mom," Michelle explained, "and it wasn't until after I had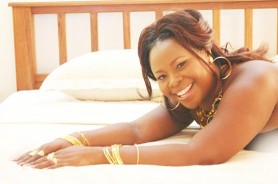 my first son that I started singing for Mischievous Guys."
Being a single mother was extremely difficult, she recalled, and there was a time in her life when she never thought she would be where she is today. In her late teens, Michelle had limited education and was struggling to make a living. It has been singing which had provided for her needs and wants over the years.
"Motherhood at that age takes away some from your childhood… It was really hard. But singing; singing and my children and the other people in my life who I love give me all the joy I could ever want," she said.
Michelle is an active member of Women Across Differences (WAD), which is a non-profit organisation. It's never too late, she said, for teenage moms to find something at which they can excel.
"I've had a lot of ups and downs to deal with throughout my career," the singer said, "especially those that arose when I had to be away from home and away from my children. I try when I have spare time to spend it with my kids even though one of them is now an adult.I won't say I'm the perfect single mom. But my older son always tells me 'Mom you've done a great job' and that is enough for me."
In fact, Michelle described her older son as "the man behind my success in many ways". It was he who wrote the lyrics for the hit "Guyanese Wine". She recalled taking the track home one day, running it by her son and he said he would write her the song. The lyrics of which include: "… he say Trini//I say Guyanese//he say prove it//I say how babes//he say show me how the GT girls does wine…"
In December 2008, Michelle won Best Groovy Soca (Female) at the Accolade Awards. It wasn't really shocking to win the title, she recalled, as she was already expecting it.
Next year, Michelle says, she hopes to enter the Calypso and Soca Monarch competitions. Michelle has never entered the Mashramani Calypso competition and she had stopped entering the Soca Monarch contest following the fiasco in 2006, which saw her win, then lose the crown to her now Kross Kolour stable mate Adrian Dutchin after a recount of the judges' tally.
Despite her success as singer, Michelle said she is still a person like any other. When she's at home she cooks, cleans and washes like a regular mom. After that's done she gets busy with the computer games. More recently, she's started accompanying her mother on walks.
Michelle is sure though, who she has to thank for her talent and for making it thus far. She says: "I'm might be heading right back to God. I want to start singing Gospel again. It's something I've been seriously considering a while now." This is her way of getting more in tune with her spirituality.
"With God everything is possible," Michelle stated. "He's a miracle."
Around the Web