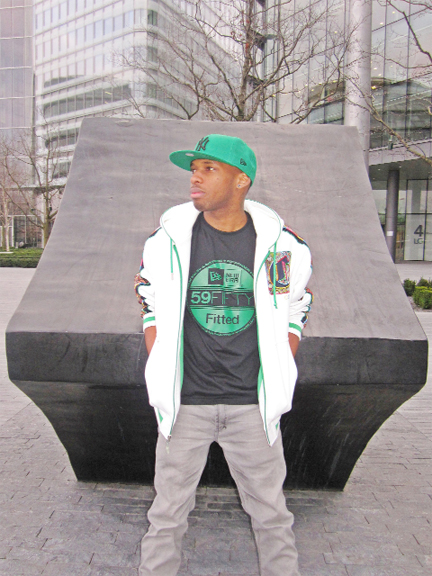 By Iana Seales
Gialiani has been sort of low key these past few years, even if that was not his intention, but he is on the rap circuit again in search of a record deal and what he believes is some due recognition after "plugging away at it for so long".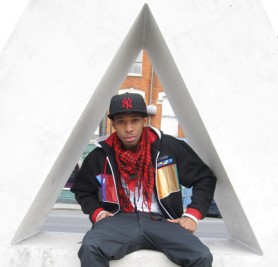 He can be credited with being brave; coming out as a rap artiste ready to infiltrate a society which is familiar with foreign rap music and hardly pays attention to local voices trying to be heard. He shot a video and was throwing up dollars in the air, flashing a whole lot of bling and partying with women just like they do it in the videos we are used to seeing. But then he went silent.
"I was still working. I work every day developing my craft because this is my job, this is what I do," Gialiani said in a recent interview. His tone was sharp, piercing to the point of a decibel [maybe an exaggeration], but he was probably going for convincing. Whatever it was, he was serious about how hard he has been working since his break-out release, "Rude Boi" in 2005.
He is not as obvious anymore, his appearance is like any other guy who is conscious about how he looks, but the baggy clothes and bling are gone; left for the music videos when he said he is allowed to be the rap artiste that he is. So what exactly has he been up to lately?
The rapper is back home for corporate support and to push his latest single, "London Girl". Corporate support, he said, means somehow getting corporate Guyana to pump money into what he is doing and this is a stretch, but somehow he manages to talk them into sustaining that support. Gialiani has been funding his own projects and he released "London Girl" using his own money. The track is fresh, fun and an improved sound; it is Gialiani reloaded. It is set for release on UK radio stations soon; Gialiani had been in London for several months now pushing his music.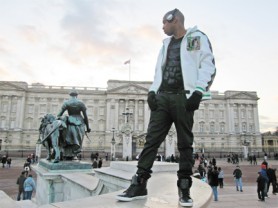 He said it is costly to work out of the UK, but he went because of the interest he said the people pay over there in rap music. "They are accepting of international artistes," he said, noting that the US is a more competitive market and one he could take years, if ever to break into. Gialiani has been working non-stop since he went to London and according to him; it was hard because he had to build contacts and network starting without any connections.
He has not done any major work yet over there, but performed at a few open mic events and was also invited at a couple of campus jams.  He said "London Girl" was done to connect with the London audience and allow them to have something to identify with. "The melody was really important, we found that first and then put lyrics to it, but the song is really strategic," he noted. Gialiani is hoping the song lands him a solid fan base over there and eventually on an international scale.
Speaking about the song, he said, it is an R&B cross-over and more of "a chill song". He described it as a laid-back track, which people would definitely want to listen to when it is on. Gialiani collaborated with UK artiste, Haley May, who is also trying to breakout.
Since he has been back there have been bookings, but he is yet to commit to any of it. He said the finances he would pick up from the performances are not "really important right now", but he is also considering whether the performances can bring him and the song the kind of exposure he is looking for.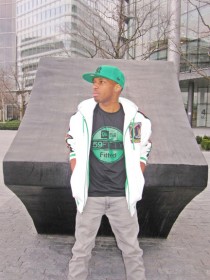 Gialiani has plans to collaborate with several artistes plugging away like him in the UK. He said that his tapes are out and are sitting on the desks of people who can make things happen. "I am waiting on them, they have to listen and if they like it that is my break," he said. He is hoping to shoot a video for "London Girl", but has to raise the funds to do it.
"I am very serious about my work now, back then I did a lot music that I never really studied that much. I'm a different artiste now, I have grown and I understand now how music can change people," he added. His focus is now on making music which "relaxes people". He said his mother could not relate to any of the material he had out previously, but "London Girl" is growing on her.  He is largely satisfied with the song, but feels it could have been better; he feels it could have been better lyrically.
He could be really optimistic, but he feels a record deal could be a year away. Previously he had teamed up with a management team out of Barbados after promoting his music on the island but that did not work out. Anyone who is interested in sampling his music can contact him at dongialianigy@gmail.com for a free copy.
Still in his twenties he feels that he has some time, but "not a lot". He said that he has been up to-date with his music and has been releasing samples on Face book, Twitter and YouTube. He said that those social networking sites have limitations based on where you are.
(ianaseales@yahoo.com)
Around the Web