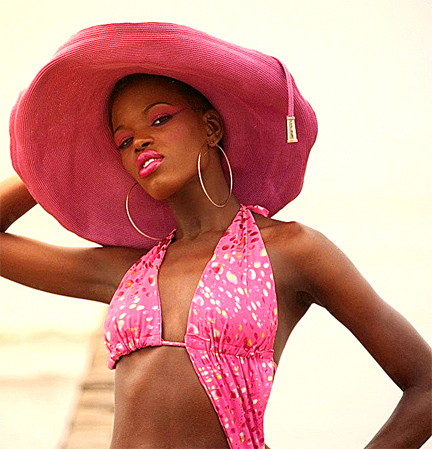 With the Guyana Model Search Stylist Designers out of the way Sonia Noel, one of Guyana's biggest designer names, and her team are now focusing on the 4th Guyana Fashion Weekend (GFW) with auditions for designers starting from 2 pm today and ending tomorrow at the Water Chris Hotel.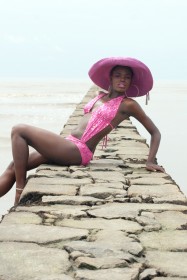 There is no limitation on models and the organisers are urging models of all sizes to visit the auditions armed with a photograph of themselves; female models must have on platform shoes and designers need to walk with their portfolio or sketches and a complete outfit.
A press release from the organisers said the official launch will be on July 21 at Duke Lodge.
This year there is an expansion to the fashion extravaganza as there will be a launching of GFW in Canada on July 28 at the Trane Studio 964 Bathurst Street, Toronto. On August 6 another launching will take place in the US at Renaissance Fine Art Gallery 2075 Adam Clayton Powell Blvd @ 124th Street, NYC.
Both events will see fashion shows featuring pieces from Sonia Noel, Olympia Small, Meleesa Payne and Christopher Goodridge along with other designers that are part of GFW 2010.
"I am really looking forward to 2010 GFW because lots of the Caribbean fashion weeks have made it this far. I am very excited about the launch in the Diaspora because people are already emailing expressing their excitement that we are making this brave step" and commending the committee for its vision and the work it is doing with the youth in Guyana. "I should also mention a lot of big name designers in the Caribbean have contacted us to be a part of this year's event," Noel said in the press release.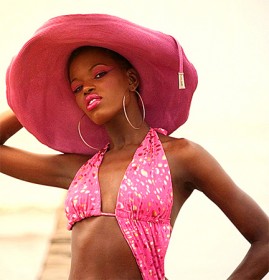 This year GFW will be held on in October 30 and 31, which is Breast Cancer awareness month and a significant segment of the weekend will be dedicated to breast cancer awareness.  According to the release the awareness campaign has already started with a massive photo shoot last weekend which featured models in pink swimsuit and evening dresses stopping the traffic and parading in the Bourda Market area. Reports are that big crowds gathered around with "inquisitive minds asking if it was a movie or if we were shooting for a magazine and why pink.
"We will be having workshops walks, TV programmes and a preview to fashion week where actual survivors take the runway. Every designer in GFW will design one piece with the colour scheme," the release said.
For more info call 2263099 or email guyanafw@gmail.com
Around the Web