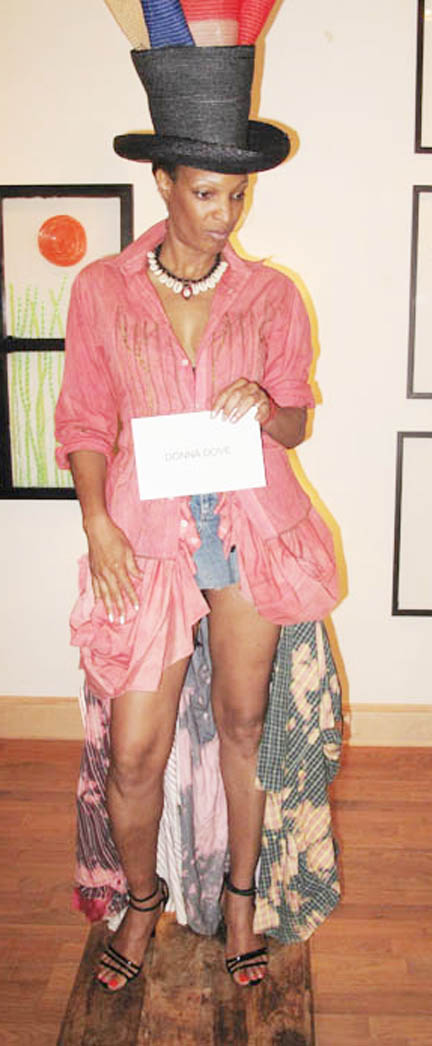 Sonia Noel decided to kick off the annual Guyana Fashion Weekend in New York this year and as she described it, "It was intimate and upscale." She said the popular calendar event here found a home in Harlem this year for its launch.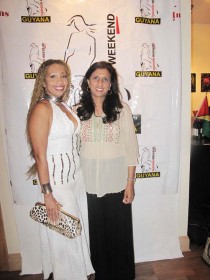 Sonia launched Fashion Weekend 2010 at a private cocktail reception at the RFA Gallery in Harlem; she not only played host but she flew in some of Guyana's top models and budding designers for the event. Among those on hand were recent Designer Portfolio winner Nikisha Johns and runner up Michael DeAbru.
A press release from the Guyana Fashion Weekend committee said the event was well coordinated and well attended, adding that Gallery Director and Curator Paula Coleman was on hand for the exclusive reception.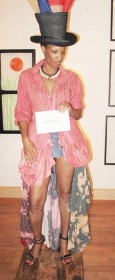 Four models including Jamain Victor 2009, Guyana Model Search winner last year, posed mannequin style on pedestals strategically placed in the gallery the release said, adding a unique touch to the evening.
On show were the design of Marcia DeSantos; Michael De Abru; Nikisha Johns; Christopher Goodridge; Paul Burnett; Sonia Noel; Carol Frazer; Michael Kellman and Petra Rodney.
The release stated that among some of the high-profile patrons were New York based Guyanese fashion designers Rani Doobay and Mario Ramo of Mario Ramo Couture; Kevin Mays, stylist on the Tyra Banks Show; Trinidad designer Donna Dove, who showed at GFW in 2007 and 2008; Jamaican designer Michael Jerome Francis and artist Christopher Trujillo; EDGE Dance Company Director Errol Grimes; Helen Shelton, Senior VP Ruder Finn-Seagram's Liquors, (which provided the wine); New York based actresses, Guyanese, Ingrid Griffith and Jamaican, Thaiys Walsh; model Lene Hall; GFW US Liaison Walter Greene; GFW photographer, Donn Thompson; Charles and Claire Monah; Colin Clarke; Dawn Stewart, CEO of CPIC; and journalist/radio personality, Brenda Richards.
The event was carried on Urban Fashion Network and covered by runwaynews.com, Zagat Survey, Profiles98 Magazine, N.Y.Carib News and The Blay Fashion Report, the release added.
Around the Web