The works of gifted young artist Dominique Hunter are currently on show in an exhibition titled 'Introspection' at the National Gallery, Castellani House, Vlissengen Road, Georgetown.
According to a press release from Castellani House, the exhibition, which opened yesterday and will run until January 15 next year, shows 25 works, the majority in graphite pencil, others in pencil crayons and mixed media, produced during the last three years, with the greater number executed during 2009 and 2010.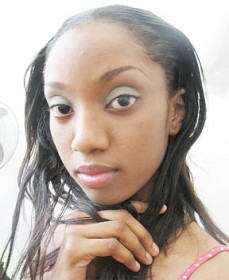 Dominique, a graduate of the Burrowes School of Art in 2007 was awarded Best Graduating Student and Best Painting Student and her work has continued to be recognized. She won awards in the biennial National Drawing Competitions of 2008 and 2010 at Castellani House.
The release said her images can be dreamlike, tranquil or shocking in their scenarios, but executed with drawing skills that make each of her worlds wholly believable.
Admission to the exhibition is free and gallery opening times are Monday to Friday 9 am to 5 pm and Saturday 2 to 6 pm. The gallery is closed on Sundays and holidays.
Around the Web