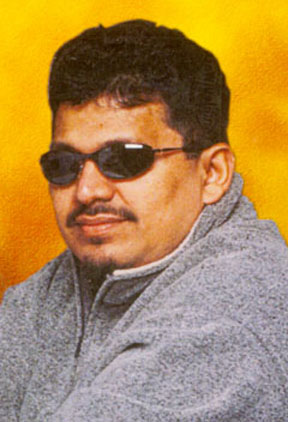 A review
If you're looking for some Christmas music with a bouncy Caribbean flavour then Prince Ally's new album 'Christmas Dance Mix' may not be the thing for you.
But perhaps if your sense of humour can accommodate it and if you don't mind your children singing about lighting up the ganja this Christmas, then you can go ahead and spend your money on it.
Matt's Record Bar is the sole local distributor of Dance Mix. It is the latest of 15 albums which Toronto-based singer and producer Ahmad 'Prince' Ally, originally from Corriverton, Berbice, has launched.
In fact, Ally is spending Christmas in Guyana especially for the launch of this album. And after listening to it myself I couldn't help but wonder if the launching is being done here because it wouldn't be appreciated in his section of the northern hemisphere.
The album also features other popular international and Guyanese artistes, including Mark Holder, Pamela Maynard, and Sammy Baksh. It has 14 songs with catchy reggae beats. The singing, well, that's not always so nice.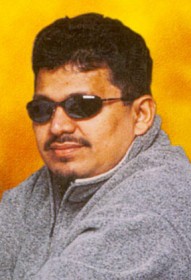 After three decades in the music industry one thing Ally doesn't lack is perseverance. Many, many weeks ago he came by our Robb Street office and asked to see a reporter. Lucky for him he got me.
He's been coming back weekly since then to make sure his Christmas album would eventually get it's slice of publicity. Lucky for you I'm writing this.
Track 1 has quite the old school reggae beat, not bad for feet tapping actually. For the first few seconds I thought: "Aha! Now here's something I can listen to while baking meh black cake!" But then I heard what sounded like a little bit of coughing and the words hit me: "Roll it up, light it up. This is how we spend Christmas in the ghetto… Everyday is Christmas for us… We have we ganja."
It's followed just after a version of "I Saw Mommy Kissing Santa Claus". There are renditions of "All I Want for Christmas", "Old Drummer Boy", "Old Toy Trains" and "Jolly Old St Nicholas".
I have to admit that all the renditions weren't bad but I hated listening to some which seemed to rip my favourite Christmas tunes to shreds. For me, the notes were all wrong and then there were edited lyrics. Now the edited lyrics took some swallowing on Track 11.
Ally begins the song well enough, well by his standards anyway, and then starts to explain what his "Trini" friend wants for Christmas. You see what his friend wants is a "fat pum-pum (Caribbean term for the female genitals)". Now how in the world is this supposed to make me feel the Christmas spirit?
In 'Christmas Dance Mix' Ally takes you through a journey of ganja smoking in the ghetto (which I suppose is his way of representing a certain section of Caribbean culture at Christmas) to mommy kissing Santa then later on mommy sitting on Santa's lap.
Now don't believe for a second that this collection was a complete disaster. The album ends with "Oh Baby Let Me Be Your Santa Claus". He really should have had this track earlier on the disc. It reminded me of the Back Street Boys; not really Caribbean but definitely not a disaster.
Prince Ally has done better work and is worth a listen. If you're up for some twisted entertainment then go right ahead and get this Christmas album. After all, what isn't my cup of tea just might be the one you're looking for.
In his review of Ally's album 'Reggae Come Down' (ATIP, 1998) Sam Thompson from www.reggae-reviews.com, writes: This is a bizarre record. I found it in a discount bin for a dollar, and it turned out to be of surprising quality… Not all of the original tunes are disasters, though… It's unfortunate Ally's other 10 albums are as obscure as Reggae Come Down, because he shows a lot of promise on a number of these tracks and would be worth another listen."
Around the Web