International recording artistes Mavado, Serani and D'Hitman along with Guyana's own Natural Black will create waves on the West Side on Christmas Day during the ninth annual Vergenoegen Village Day.
Shakti Strings, 71 Sounds and a special guest out of Jamaica will also be in attendance at the Slingerz and Wildfire Entertainment (WE) collaboration.
According to head of WE, Jonathan Beepat that a decision was recently made between the owner of Slingerz Entertainment Javid Ali and himself to merge the companies "to give Guyanese a better entertainment experience for 2011".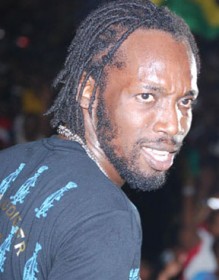 The new partnership will only make things easier and better for the both companies and according to Beepat there is now "twice the manpower, twice the ideas, twice the capital, so it is going to be twice the niceness!".
The Christmas Day collaboration will be a taste of what Guyanese can expect from this new partnership.
Beepat during a telephone interview with The Scene said that during the morning and afternoon hours, there would be a fun day in the village during which children and other residents would enjoy presents and a "cook out".
When the hour of darkness strikes there will be a chutney invasion and performances from the international and local artistes.
Commenting on the decision to bring back Jamaican Mavado who was here about four months ago, Beepat explained that initially Vibez Kartel was the choice for the headline act. However opposition from "people behind the scenes who wanted to bring him themselves", Beepat said caused them to recant on their decision. Up until that point, plans for his arrival were all in place.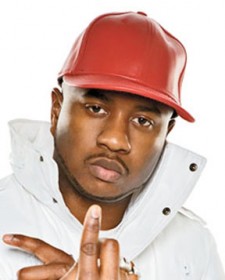 "We then decide to get the next best artiste in dancehall which is Mavado," he said.
He said there has been speculation that WE is trying to compete with Hits and Jams and Kashif and Shanghai. He dismissed this as untrue explaining that the Vergeneogen Village Day has been in existence for years. "It is a tradition for this to be held on Christmas Day," he said.
According to Beepat, most of the entertainment activities are held in Georgetown and it would only fair that outlying area get a chance of experiencing a line up of popular international singers.
He said next week's event which is sponsored by local beverage giant Banks DIH "will be off the hook", for a nominal fee of $1,500. $2,000 will be charged at the gate while VIP tickets can be purchased for $10, 000.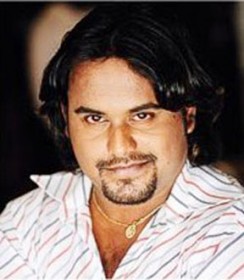 Tickets are available at Two Brothers gas station in Georgetown and the West Side, Giftland OfficeMax, and Medicare Pharmacy. Special early bird tickets are $1,000 and available only at Two Brothers gas station on the West Side.
Around the Web