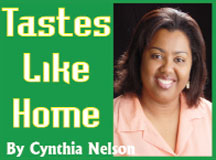 Hi Everyone,
With the American holiday of Thanksgiving less than two weeks away, all over the television channels, online, on air and in the newspapers, there is talk of the turkey. It's all about Thanksgiving turkey woes. Everyone wants to know how to roast the bird so that it is full of flavour but more importantly, how to the make the bird moist so that they are not stuck with dried turkey breast. Oh and about the gravy, how do I make gravy?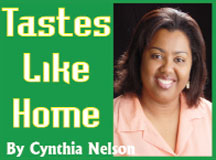 You are probably shaking your head and wondering, why the heck is Cynthia talking about Thanksgiving turkey? We are not Americans; this is not our tradition or a celebration we part-take in. Ah, but very many readers of this column no longer live in Guyana or the Caribbean, many of them live up North, for that is now their home. And as all immigrants do, you not only adapt but also adopt the traditions of your other home too… they to
o celebrate Thanksgiving.
Except for a few countries, the Caribbean has never been "big" on the other big bird – turkey. Turkeys are not reared and consumed on the scale that it is been done in other parts of the world. However, some of the islands of the Eastern Caribbean – St Lucia, St Vincent & The Grenadines, Grenada etc. stewed turkey wings is a favourite dish. It is a luscious brown stew of big chunks of turkey meat with a silky sauce ladled over rice, boiled ground provision or so
pped up with hearty bread. Oh man, stewed turkey is a very fine and satisfying meal.
Here in Barbados, turkey makes an appearance on the Christmas table right next to the ham. It is given just as much prominence, and in some homes, the turkey is presented with the same showiness that is accorded the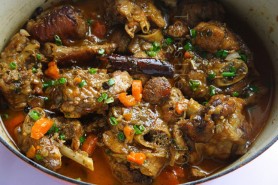 Thanksgiving centrepiece.
For this year's Thanksgiving celebration, I'd like to suggest to all my Caribbean-American readers that instead of stressing yourself out over the roasting of the turkey and constantly basting it, to braise it instead. I guarantee you moist flavourful, fall-off-the bone meat and ready-made gravy. No placing foil over the turkey to avoid burnt spots, no roasting the turkey breast side down then breast side up, no overnight brining, and no dangerous setup to fry the turkey. I'm talking about a few minutes work upfront and then leaving low heat to do the rest.
Braising is a cooking method. You start by browning the meat in some sort of fat – oil, shortening, bacon drippings, duck fat – take your pick. A small amount of liquid is then added to the meat and then it is cooked in a tight-lid pot on low, slow heat for a long period of time. The time varies depending on the cut of meat and what the meat is. In this case, since it's turkey, the cooking time will be less than say if you were cooking beef short ribs, oxtail, cow heel, pig trotters or pork shoulder. Through the long, slow cooking of braising, a deep flavour develops while the food is tenderized with the fibres being gently broken down. You can braise on a stovetop or in an oven.
Stewing is another cooking method. I think that it is necessary that I explain stewing because the method of cooking the turkey that I am recommending is actually a combination of both braising and stewing. My recommendation provides a platform for you to get the best that comes from braising and stewing.
Unlike braising which starts off with the meat being browned in fat, this is not a necessary step in stewing. With stewing, you can lightly sauté if you like or just add everything into the pot at one time – meat, vegetables and seasonings, with the liquid, bring it to a boil and then let it simmer for a long period of time. Stewing also provides for the use of more liquid in the cooking process, the end product being a thick and soup-like broth (gravy). Just like braising, stewing results in excellent flavour development – from the natural juices of the meat and vegetables and the cooking liquid; stewing also tenderizes. Again, you can do this on the stovetop or in an oven.
If some of you are groaning that you must have roast turkey, I offer another suggestion – brine and roast the breast, that way you only have one part of the turkey to monitor and braise-stew the rest of the turkey.
All right, those of you fully onboard and ready to embrace a different way to present your Thanksgiving turkey, let's get cracking. First some notes.
●    Feel free to pre-season your turkey with an herb paste or a dry rub of your favourite all-purpose seasoning. You can rub on your paste or rub and let it marinate overnight but this is not necessary. If you want to do this just 5 – 10 minutes before you are ready to start cooking, that's fine. Remember this recommended process of cooking allows for slow cooking and penetrates the meat. However, when you are ready to brown the meat, be sure to shake off or pat dry any excess moisture.
●    Using stock/broth is purely optional. When I developed and tested the recipe, I used water and no one could tell that it was not cooked with stock. Again, the method of cooking allows for the release of the natural juices of the ingredients that meld.
You have to start this dish on the stovetop but if you plan to put it the oven, make sure that you are using an oven-safe pot.
●    Given that this is a big Thanksgiving meal that you are preparing for, you will need to use a large pot or more than one smaller pot in order to fit in the oven if you are not planning on cooking on your stove top. A heavy bottomed pot is desirable; it retains heat better and allows for a heavy lid. A heavy lid is necessary because you don't want any steam escaping or liquid evaporating. Barring that, seal the lip to the pot with aluminium foil. You can make a paste of flour and water and place it around the rim as used to be done long ago but that is not necessary.
Braised-Stewed Turkey
Ingredients
1 (10-lb) turkey, cut into large pieces, pat dry
Salt and pepper to taste
2 – 3 tablespoons oil plus extra
2 cups diced carrots
2 cups diced onions
Minced hot pepper to taste
2 tablespoons tomato paste
8 whole allspice berries
4 whole cloves
1 (3-inch) whole cinnamon stick
1 bundle fresh thyme tied together
Water
½ cup sliced green onions or parsley (optional)
Directions
1.  Season turkey with salt and pepper to taste.
2.  Add oil to large pot and place on high heat. When oil is hot (not smoking), brown the turkey meat on both sides, working in batches. The meat will not be fully cooked at this stage, this is okay, the purpose here is to give some colour to the meat. Set aside when all the meat is browned.
3.  Add 2 tablespoons of oil to the pot, if there is less than that amount remaining after browning the turkey.
4.  Add the carrots, onion and hot pepper to the pot and let sauté. Season with salt and pepper and let sauté and sweat until the onions are translucent.
5.  Move the onions and carrots to the side of the pot and add the tomato paste. Using the back of your cooking spoon/spatula spread the tomato paste so that it can toast and get darker in colour. This will take about 2 – 3 minutes. When the tomato paste reaches this stage, mix the onions and carrots along with the tomato paste and let cook together for 1 minute.
6.  Add all the meat of the turkey except the breast pieces, to the pot, and toss to mix. Cover the remaining chicken breast pieces with foil and set aside. Any drippings from the turkey resting should be added to the pot as well.
7.  Add the whole spices and let cook for 3 – 4 minutes or until any liquid present has evaporated.
8.  Toss in the bundle of thyme and add enough water to the pot that comes up about 1 inch shy of covering the meat. Use your spoon or spatula to gently scrap the bottom of the pot to loosen any bit stuck there. Cover the pot, bring to a boil and then reduce to low and let cook for 90 minutes. At this time, add the breast meat to the pot, nestling it in. Re-cover the pot and let cook for another ½ hour or until the meat is all cooked through and tender. Taste and adjust for seasoning if necessary. (If using an oven, it should be 350 degrees F)
9.  If the gravy is a little too thin for you, raise the heat to high, remove the lid and let it cook down to your desired consistency. 10. Stir in the sliced green onions. Remove the thyme bundle before serving.
Enjoy!
Cynthia
Around the Web