A Guyanese-born building services engineer who has re-migrated after residing in the United Kingdom for 35 years is calling for the creation and implementation of "appropriate codes and standards" in local air conditioning and refrigeration technology to keep pace with the "new, more modern building phase" unfolding in Guyana.
Keane Mitchell, whose London-based company, Combined Systems (UK) Ltd has undertaken refrigeration and air condition contracts for several UK private sector entities told Stabroek Business in an interview earlier this week that the prevailing standards in the two areas which he described as "critical sub-sectors of the building sector"  are reflected in the fact that investors in major construction projects in Guyana frequently look to other countries in the region for the skills necessary to install air conditioning and refrigeration facilities.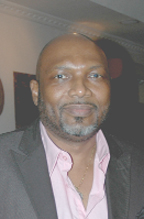 "When you consider the huge additional extra costs associated with importing skills to undertake such jobs I think we need to have a look at our own situation with a view to improving the quality of training that we provide," Mitchell said.
Mitchell who underwent his formal training at North West London College and worked for British Telecoms before establishing a company of his own told Stabroek Business that he had observed on various visits to Guyana over the past four years that the local skill base in refrigeration and air conditioning technology was limited largely to "inherited knowledge" passed from one member of a family to another or learnt "as a trade". He said the problem with knowledge gained in that way is that it has its limitations in terms of making the skills available to do some of the jobs that have become necessary in the construction sector in Guyana today. "Frankly, and while it is not a question of dismissing the work that some local HVAC technicians have been doing, providing a high standard of air conditioning and refrigeration services requires technical or theoretical" knowledge of the way these systems work.
"It is a formal, learnt discipline which has both a classroom dimension and a practical dimension. Quite often, for example, technicians' knowledge of what might be wrong with an air conditioning or refrigeration unit is limited to the view that the system may require no more than what they describe as re-gassing. If that is the limit of their knowledge that is what they are likely to do and to keep doing without understanding that the problem may be a much more complex one."
The Guyanese building services engineer also told Stabroek Business that he was concerned about the propensity in both the local public and private sector for servicing and repairing air conditioning units long after they have outlived their usefulness. "I understand the economic considerations that go into these kinds of decisions but in the final analysis systems that are being used beyond their life spans prove much more difficult to run," Mitchell said. "When a thing breaks down several times the culture has been to keep it going rather than replace it. Higher running costs including higher electricity costs then become inevitable. I think it is really a matter of technicians being honest and saying to clients that the better option is to invest in a new piece of equipment."
Meanwhile, according to Mitchell the quality and reliability of the power supply being provided by the Guyana Power and Light Company (GPL) has implications that go beyond inconvenience and economic cost. "There are cases in which local dealers of imported electrical and electronic goods simply do not make available to their customers the warranties offered by manufacturers and distributors. This has to do with the dealers' lack of confidence in the electricity supply system and the fear   that customers confronted with electricity-related damage may seek to enforce those warranties. It's bad news for customer service," Mitchell said.
Meanwhile, Mitchell, who along with two local partners has established Combined Systems (Guyana) Ltd, believes that if Guyana is to catch up with much of the rest of the world in the building sector it must seek to emulate best practices that exist in other parts of the world. "At the risk of being told that the comparison is inappropriate I will say anyway that in the United Kingdom you cannot work in the air conditioning and refrigeration industry except you are formally certified to do so." He explained that these stipulations are linked to both environmental and safety considerations that obtain in the United Kingdom. "I can tell you, for example, that the environmental regulations in the United Kingdom impose strict controls on the use of coolants in air conditioning and refrigeration systems. You have to account for every canister of coolant that you use. Additionally, the coolant R-22…which is now prohibited in the UK because of the damage which it does to the environment and the ozone layer, is still widely used in Guyana without any official controls, as far as I am aware," Mitchell said.
He said that while a new coolant R-410-A which was in use in the UK is also available in Guyana, he had observed that local technicians were, in some cases, using inappropriate tools when working with R-410-A. "The problem here is that R-410-A operates at a much higher pressure and therefore requires tools and precautions that better protect the technicians. Apart from possible damage to equipment that can result from the mishandling of this coolant there is also the likelihood that the technician can be injured."
Meanwhile, Mitchell is "very concerned" over what he says is the "environmental sloppiness" associated with the recovery of coolant from disused units. "I have gone to local suppliers and asked for recovery or receiver cylinders to enable the disposal or re-use of coolant and was told that such cylinders are not sold because that practice of recovering coolant is not commonplace here. If we are to be mindful of the environment I do not see how that can continue," Mitchell said.
While he is "obviously concerned" with confronting some of the work-related challenges the sector has to offer, he said, he is also interested in contributing to such apprenticeship and training schemes as might exist that can help provide formal training. "I understand that the Government Technical Institute is offering a programme and yes I want to help, perhaps not in the sense of teaching but in sharing knowledge and discussing issues "in such a manner as to enable me to share knowledge with the people who shape the programmes."
Meanwhile, according to Mitchell, Combined Systems is in the market to "shake up things." He said attention to codes of practice in the construction industry in Guyana must run the entire gamut of related services. "It really makes no sense in attending to the building codes, for example, in the case of huge commercial buildings without dealing with issues that have to do with air conditioning and refrigeration since those are no less important aspects of the whole business of construction."
Around the Web