The Caribbean Brewers Association (CBA) opened its two-day technical conference at Thirst Park in Georgetown yesterday with a presentation by CBA Chairman and Banks DIH Ltd Assistant Managing Director and Marketing and Sales Director George Mc Donald.
The forum for regional brewers is customarily used to discuss issues pertaining to the growth and development of the industry including standards and hygiene monitoring in the brewing industry and regional collaboration in addressing common challenges facing the industry. In recent years the technical conference has also been discussing and monitoring contemporary developments in global standards in the brewing industry.
Information reaching Stabroek Business indicates that representatives of the brewing industry in Barbados, Jamaica, Grenada, St Kitts and Nevis and Trinidad and Tobago are in Guyana for the regional forum and presentations were also expected to be made to the conference by Allen Chu-Fook of the Caribbean District of the Master Brewers Association of the Americas and Richard Nixdorf of FLAVORACTIV of the United Kingdom.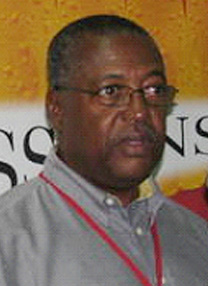 The CBA was established in April 1990 and comprises both regional brewers and multinational brewing companies with operations in the Caribbean. It serves an industry that has existed in the Caribbean for decades, the oldest being the Desnoes and Geddes Brewery which manufacturers Red Stripe beer in Jamaica. The association comprises brewers from across the region including six in the Eastern Caribbean, six more in the More Developed Countries of the region, two in the Dominican Republic and other brand representatives including Heineken and Royal Unibrew. The CBA is an affiliate of the Master Brewers Association of the Americas which was established in 1887 to promote the professional interest of brew and malt house production and technical personnel. This association is a global one, representing brewing, fermenting and allied industries.
Around the Web