Potential local home owners are being offered an opportunity to view a model home created by Guyanese manufacturer Bulkan Timber Works which, according to the company's Managing Director Howard Bulkan, has, up until now, been marketed primarily in other Caribbean territories.
Earlier this week Stabroek Business along with another local media house was invited to the Yarowkabra operations of Bulkan Timber Works to view the wooden pre-fabricated house which the company says can be ready for occupation in as little as 18 days.
The company's decision to place the new model home on the local market had been triggered by the current accelerated local housing drive though, according to Bulkan, the firm traditionally targeted the wider Caribbean market. He disclosed that beginning next week, he is preparing for visits to Guyana by clients from various Caribbean territories including Barbados, St Vincent, St Lucia, Grenada and Antigua. The regional market has yielded Bulkan Timber Works an estimated US$3 million annually over the past five years.
Bulkan said that while the local construction culture was inclined towards concrete, a properly constructed wooden house can last for up to two or three generations. He added that the construction of the model on show at Yarrokabra took account of the hurricane challenge facing some territories in the region. "The roof, for example, is constructed to withstand 160-mile winds," he says.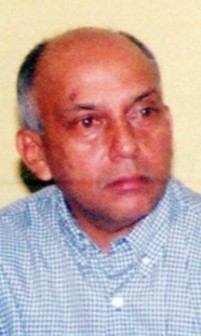 The Bulkan operations which comprise three companies, Bulkan Timber Works, Sustainable Forests and Superior Shingles, directly employ more than 200 persons and, through supply contracts with Wallaba block suppliers in Linden, provide employment for around 100 other persons. As an investor in the industry, Bulkan has emerged as a vocal lobbyist for a national forestry resource management regime that more strongly infuses a value-added culture into the economic exploitation of Guyana's timber. And during his interview with Stabroek Business the Guyanese businessman restated his "disappointment" in a forestry exploitation regimen that makes more allowances for Asian exporters who simply export logs rather than a greater focus on adding value to our forests. "My pet peeve is that while our forests are the patrimony of all Guyanese, the industry mostly benefits the Asian exporters. In effect we get very little revenue from a tree that takes 100 years to grow. What I am advocating is an in-country processing of logs. We are a poor country. We must process logs at home to provide jobs and earn foreign exchange. I am not advocating a complete ban on log exports but what we can perhaps do is to have exporters process 75% of what they are taking away right here in Guyana and export the remaining 25 per cent as logs." According to Bulkan, the current 12 per cent levy on logs which accrues to the state "makes no sense."
Bulkan Timber Works is promoting the new house as a pre-fabricated structure constructed in a controlled environment utilizing modern technology and taking account of the weather conditions in the region. The building, which will be transported to the client's desired location for erection can be acquired at an approximate cost of $10,000 per square foot. A 700-sq ft home will cost approximately $7 million.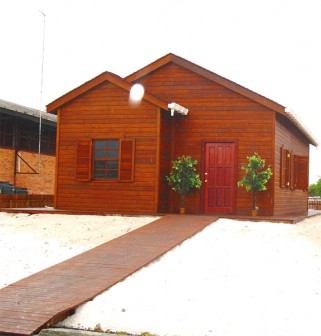 Company official George Bulkan told Stabroek Business that the structures are created in a manner that minimizes human health risks since the natural hardwoods used in the process require no chemical treatment against insect attacks. Additionally, the manufacturing process begins with logging operations at a concession owned by the same group of companies. "By taking the milling operation to the forest instead of bringing the logs to the mill we are maximizing production. We avoid the damage that would otherwise be incurred while transporting logs and it is more environmentally friendly because we get to leave the waste in the forest where it can naturally disintegrate," George said.
Around the Web