For the second successive quarter, the performance of the Guy-ana operations of the Trinidad and Tobago-based Neal and Massy Group of Companies has been singled out by Group Chair-man Arthur Lok Jack for its contribution to the company's overall revenue increase.
Earlier this month Lok Jack announced that Neal and Massy (Guyana) had recorded a 19 per cent increase in profits though the company's overall $289m after-tax profit earnings for the nine-month period ending June 30th declined by five per cent from the $303m in the nine months ending June 30, 2010.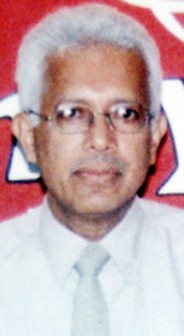 Lok Jack reported that Neal and Massy's overall revenue had grown by 6 per cent to $6.6 billion for the first nine months of 2011, while operating profits remained flat, a circumstance which it attributed to an impairment provision taken against its tourism investments.
The Board has made a $40m provision, of $0.41 per share for its third quarter. It has said too that it is currently pursuing discussions with several interested parties and potential partners as it seeks investments for its Almond hotels to assist in upgrading the properties and improving performance.
Around the Web