Experts analyst are predicting that the sustained surge in the price of gold will persist for some time to come.
In mid-June, the London-based firm Standard Charter predicted that gold prices could climb to a staggering US$5,000 an ounce in the next few years on account of what it says is a lack of supply, given the fact that "there are very few large gold mines set to commence operations in the next five years." The report is based on Standard Charter's analysis of 345 gold mines and 30 copper base metal gold mines around the globe.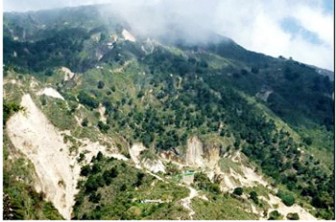 More recent, shorter term predictions by the Swiss global financial company UBS and Societe Generale  European Bank and financial services company, headquartered in France, placed gold prices in the region of US$2,000 an ounce by the end of 2011, with UBS indicating that that the current momentum could take the price "north of US$2,000.00 an ounce" by December. On August 18, gold prices reached a new high of US$1,865.40 an ounce.
Since the beginning of June this year, gold prices have risen by around 19 per cent, with much of the demand accounted for by demand from China and India as central banks in Asia continue to buy more gold in the aftermath of the paper money crisis that attended the wider global economic and financial crisis.
Forecasts of a continued climb in gold prices would appear to offer a key window of opportunity for South American countries, where mining companies are investing billions of dollars in various projects.The American company Gold Corp is currently proceeding with mine development projects in both in both Argentina and Chile, with one of its projects in Argentina expected to yield an average of 550,000 ounces of gold annually during the first five years of exploitation. Another company, Barrick Gold, is proceeding with a US$3.6 billion mine development project in the Pascua Lama property straddling the border between Chile and Argentina, which is expected to yield average gold production of between 750,000 and 800,000 ounces during the first five years. Barrick Gold, one of biggest investors in gold in South America is reportedly exploring for future sites and has reportedly allocated around 15 per cent of its exploration budget of more than US$320 million to its gold search in South America.
Second only to Peru in gold production in South America, Brazil would also appear well-placed to take advantage of high gold prices in the short to medium term. While gold contributes less than 10 per cent to the country's gross domestic product, Brazil produced over 100 tonnes of gold in 1990 and is ranked among the world's top twenty gold producers with its reserves of around accounting for approximately 4.3 per cent of world reserves.
The 'big players' in the Brazilian gold industry are Anglo Gold Ashanti, which reportedly accounts for more than 30 per cent of the country's gold production; Yamana Gold, which mines 27 per cent of gold produced in the country; and Kiros Gold, which accounts for a further 17 per cent of Brazil's gold production. Sector analysts estimate that the Brazilian gold mining sector will expand significantly in the short term and could reach a value of US$46.4 billion by 2014.
Peru accounts for around 16 per cent of global gold production and has attracted billions of dollars in investment by foreign mining companies. Late last year, the country was reporting a gold rush, with its mining Ministry anticipating US$14 billion worth of new investments in both existing and startup projects in the industry.
The inflow of foreign investment is having a significant impact on the Peruvian economy, with official figures revealing that the gross domestic product (GDP) of Peru's gold mining sector soared by 260 percent in the last two decades. Data prepared by the National Society of Mining, Petroleum, and Energy show that gold mining gains substantially exceed the 135 percent gains in total Peruvian GDP.
In the first quarter of 2010, gold became Peru's top export, with $1.481 billion worth of the precious metal sold to overseas markets during the quarter.
Peru's La Granja Project is owned by the Australian mining company Rio Tinto Ltd and reportedly carries an investment tag of around US$1 billion. Other major investors in the Peruvian gold mining industry include Goldcorp and Andean Resources.
Venezuela ranks among the top fifteen countries in the world in terms of gold reserves though the long-term future of foreign investment in the sector has been placed in doubt by a recent announcement by President Hugo Chavez that his government plans to move to nationalize the industry. Should Venezuela go ahead with such a move, the oil-rich Republic will have to find the funding to invest in new projects as well as to pursue existing ones that will be left behind by foreign investors after the industry is nationalized.
Tiny by comparison to the other gold-producing countries in South America, Guyana's gold-mining industry which is yet to acquire a gold significant  mine has recorded production of upward of 300,000 ounces for the past two years and industry sources are predicting that production could movbe closer to 350,000 ounces this year. Dominated by small and medium scale miners, the country has experienced far fewer large scale foreign gold-mining operations, the largest one so far being Omai Gold Mines Ltd. which has since terminated its operations here.
One of the current major investors in gold exploration in Guyana, Guyana Goldfields, is currently undertaking drilling and studies to advance and develop the Aurora Gold Project in Guyana with a current measured and indicated resource of 5.34 million ounces gold (42,171,000 tonnes). The Canadian firm's estimated US$500 million dollar project is targeting the second half of 2013 for the start of mining activities.
The Guyana Gold and Diamond Miners' Association (GGDMA) does not appear to share what it regards as cases of unbridled optimism as far as the movement of gold prices is concerned. Colin Sparman, the GGDMA's Administrative Coordinator and acting Executive Director, told Stabroek Business earlier this week that the feeling in the industry is that gold prices are likely to "level off." It is this, perhaps, that accounts for what Prime Minister Samuel Hinds has described as a "frenzy" in the industry.
Sparman confirms that the industry has now come under increasing official pressure arising out of environmental and other considerations that manifest themselves in extension of Amerindian lands, extension of protected areas and the non-renewal by the Guyana Geology and Mines Commission (GGMC) of mining licences—all of which Sparman says are "reducing the elbow room" of the mining sector.
Additionally, if the GGDMA welcomes the larger overseas investors in the sector – both Guyana Goldfields and Reunion Manganese are members of the GGDMA– Sparman says that there is recognition that the gap between exploration work and exploitation could be considerable, given the need to attract even greater sums of capital to the exploitation process.
Setting aside the fact that few if any large gold projects in South America are likely to move to the actual mining stage within a year, there are may be other obstacles in its path to cashing in on high gold prices. Many of the smaller scale mining operations in most if not all of the countries in the region have acquired a reputation for environmentally unsound mining practices and in some countries, including Guyana, Brazil and Venezuela, the state has been moving to curb the excesses of delinquent miners. In some countries in South America, again including Guyana, where the state's capacity to effectively police the mining regions is limited, it has been difficult to enforce mining practices designed to raise environmental standards.
In the case of Guyana, local miners have been joined by gold-seekers from elsewhere, including Brazil and Colombia, and the available evidence suggests that the problem associated with poor environmental practices, including the indiscriminate felling of trees and the irresponsible use of mercury as an amalgam for gold, persists in Guyana. For example, high gold prices have triggered a gold rush so intense that earlier this year predicted gold yield had reached the unprecedented figure of 500,000 ounces.
With gold prices continuing to rise, the less developed countries in South America continue to look increasingly to gold mining to boost their economies, and whether or not, prices continue to rise in the years ahead, sound environmental practices may be set aside–or at least applied less strictly and is an issue which those countries will have to deal with.
For the moment, however, South America is likely to keep a careful watch on gold prices, seeking simultaneously to accelerate gold production whether through the state, the thousands of small miners or the major international investors. Whatever approach they choose they will fancy themselves to make a 'killing.'
Around the Web