Industry sources have told Stabroek Business that the Chinese telecommunications company Datang Telecom Technology & Industry Group could be favoured by government to acquire its 20 per cent shareholding in GT&T, which it had indicated an interest in selling some time ago.
Datang is one of China's showpiece hi-tech companies that specializes in the development, production and sale of electronic information systems and equipment. Founded in 1999, the company is reportedly managed by the state-run Assets Supervision and Administration Commission of the State Council.
Stabroek Business has learnt that discussions have already taken place and these have centred around a buying price for the government's shares in the Atlantic-Tele Network (ATN) majority-owned company. According to information reaching this newspaper, the likely acquisition of the GT&T shares by Datang will see one of several payment options being considered.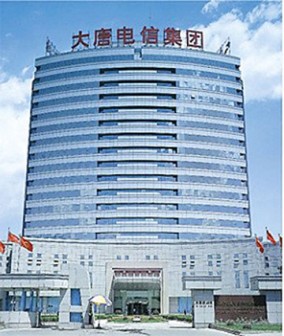 The Datang Group offers reportedly include a proposed initial payment of US$20 million followed by a further payment of US$10 million over ten years. A second offer reportedly involves a down payment of US$25 million and a further US$5 million to be paid in installments over seven years. The purchase could also be made based on a Datang offer of an initial US$10 million down payment and the payment of a further US$25 million over seven years.
Rumours of a mystery Chinese buyer for the shares from which the Government of Guyana has reaped significant returns since 1999 have been rife since earlier this year. But both NICIL, the state-run entity responsible for divesting state assets, and GT&T management have declined to make a public comment on whether or not a sale might be imminent.
Figures seen by this newspaper indicate that since 2000 when the Government of Guyana began receiving dividend payments on its shares to the end of last year, GT&T has paid over more than $6 billion in dividends. Since 1999 too, the Government of Guyana has also received more than $35 billion in consumption, corporation and value-added taxes. Sector analysts have said that these payments make GT&T one of the more profitable investments ever undertaken by the Government of Guyana.
Speculation over the sale of government's shares in GT&T persists even after the August 4 passage of legislation that will effectively bring an end to the company's monopoly of the telecommunications sector and open the market to competition from both local and international firms. Under the original 1991 agreement with the Government of Guyana, GT&T enjoyed a monopoly on both the local landline service and international dialing.
GT&T has already said that since part of the returns from the international dialing service were used to
subsidize the local landline service, landline costs could go up once the monopoly officially ends.
While Digicel has not ruled out investment in the local landline service, the company's Chief Executive Officer Gregory Dean told Stabroek Business last month that its priority will be enjoining the competition in the overseas service. Other local companies named in the legislation are likely to follow suit.
Stabroek Business has also been informed that some ago ATN turned down an offer to buy government's shareholding in the company for US$45 million.
Around the Web