Nationals of Guyana and Suriname residing away from home account for more than 60 per cent of tourist arrivals in their respective home countries, which  numbers are among the highest in Caricom territories according to an article published in the October 3 issue of the Barbados Business Monday.
Nationals of Jamaica and the Dominican Republic account for between 15 per cent  of tourism receipts according to the article headlined 'Diaspora helping to drive regional economy'. And according to the writer, Ruth Moisa Alleyne, "based on these realities" and what they imply about the contribution of Caribbean people in the Diaspora to the economies in the region "it is surprising that until recently – though there has been talk about it – no qualitative research has been conducted on the contribution of the Diaspora to the economies of the region."
The article refers to initiatives currently underway to help determine "what went on in the Caribbean, particularly with people in the diasporic communities across the world," including a two-year project undertaken by eight researchers headed by Director of the Shridath Ramphal Centre, University of the West Indies, Keith Nurse, in partnership with the Centre for Trade Policy and Law at Carelton University which investigated 'Strategic Opportunities in Caribbean Migration, Brain Circulation, Diasporic Tourism and Investment'.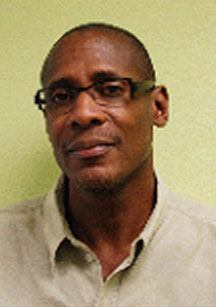 The project, which was funded by Canada's International Development Research Centre (IDRC) looked at "two mobile groups of persons," those who lived abroad and have returned to the region to contribute through investments and those who stayed overseas but are looking for ways to contribute through transfer of knowledge and skills and investment.
The article referred to a forum held in Barbados last Monday at which participants were able to discuss some of the outcomes of the project during the first screening in the region of a docudrama titled Forward Home which addressed the theme of the economic power of Caribbean people living in the Diaspora and the significance of their contribution to their homelands both as travellers and as investors.
The article quotes Dr Nurse as saying that this power was already being harnessed by the private sector communities but that regional governments were "coming into this reality" a lot later. "We are in this global Diaspora and whereas ordinary people and entrepreneurs have been moving around and growing the regional economy [by focusing on the big pie], our governments and our politicians have been very conservative… still squabbling over these little spaces," Dr Nurse is quoted as saying.
Another researcher on the project, Dr Sherma Roberts, is quoted as saying that there is an urgent need to create new marketing strategies "to target this particular group (Caribbean people residing in the diaspora) including those whom she described as "financially comfortable, having the choice of where they direct their travel expenditure, yet committed to the Caribbean." According to Dr Roberts the role that they play has "a multiplying effect that really makes a socio-economic difference in our society and now is the time – when our markets are shrinking and competition is so fierce – that we need to really up our stake."  One consideration identified during the Barbados discourse which it was felt might impact negatively on the role of the Diaspora was the likelihood that the further away one goes from the first generation Diaspora, the more difficult it will become to create an effective marketing strategy that pulls on the nostalgic elements and sense of identity since "second and third generation diasporic tourists tended to see the region as a whole, instead of focusing on their country of origin, hence, the issue of extensive regional travel becomes a key pull factor in successfully targeting them."
Around the Web