-cites new products, new exhibitors, overseas participation
GuyExpo Co-Chairman Deryck Cummings has told Stabroek Business that this year's three-day event was a significant success and that the barometer for measuring the achievements of the event goes well beyond the number of people that visited the Sophia Exhibition Site over last weekend.
"The estimate of 130,000 visitors to GuyExpo this year demonstrates once again how popular the event has become with Guyanese. But our overall assessment of how successful the event has been goes well beyond those numbers," Cummings said.
According to Cummings, who shares the chairmanship of the GuyExpo Planning Committee with Tourism and Industry Minister Manniram Prashad, some of the yardsticks used to measure the success of the event were the number of overseas buyers and exhibitors who visited Guyana for GuyExpo, the new exhibitors who participated this year and the new products that appeared at GuyExpo. "In addition to these there was the collaboration among entrepreneurs and the contracts and deals, in some cases, significant ones, that were struck between both local businesses and local and external business houses during the event."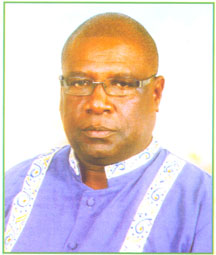 According to Cummings while a fuller assessment of the outcomes of GuyExpo "in terms of business deals" will have to await the analyses usually done by Go-Invest he could disclose "without providing too many details" that the local technology outfit, Global Technology had, through this year's GuyExpo, engaged a major Canadian firm in what he described as a 'potentially quite significant business deal."
Cummings told Stabroek Business that other local IT equipment and service providers had secured potentially lucrative contracts through their presence at GuyExpo. 'These are likely to be commercially rewarding for those firms but more than that those agreements will impact on the growth and development of the local IT sector as a whole," Cummings added.
"One of the things that we look for each year is the emergence of new exhibitors and new products at GuyExpo and this year we were not disappointed. This year's new products came from companies like Ansa McAl, Dimensions Building Speciality, Namilco, New GPC and a number of Amerindian Women's groups," Cummings said, adding that this development "points to the role of GuyExpo as a stage on which new Guyanese products from across the sectors are brought to the fore."
According to Cummings this year also saw the appearance of several new exhibitors including Princess Hotel and Hotel Tower, Tourism Village and Pre Fab Tents, a development which he described as 'an indication that more local businesses are recognizing the marketing value of being at GuyExpo."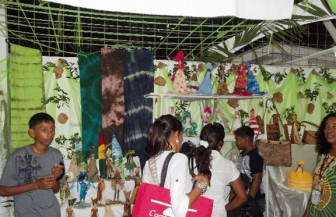 Cummings told Stabroek Business that the local Planning Committee had also used the extent of overseas participation in GuyExpo as a measuring rod for the event's success. In this regard he pointed out that apart from the countries in the Caricom region, including Suriname, Trinidad and Tobago and Barbados who "made their customary appearance at GuyExpo 2011" overseas participants this year included Brazil, India, Mexico, Venezuela and the Dominican Republic. "We now need to await the outcomes of the various linkages that would have arrived from these visits but we already know from some visitors, including, particularly the forty-member Surinamese delegation that was headed by that country's Vice President that for them the visit here was well worth the while."
According to Cummings while issues pertaining to the organizing of GuyExpo posed "huge challenges and at the end of the day did not always satisfy everyone" it was difficult to deny the significant event as an opportunity "to put Guyana on show." He said that what was particularly pleasing was the opportunity which this year's GuyExpo provided for small businesses "to place their products and their services on the biggest stage that Guyana has to offer."
GuyExpo, according to Cummings, means "different things to different people." He told Stabroek Business that "local businesses with export possibilities" regarded GuyExpo as a relatively inexpensive means through which they can meet with potential overseas buyers in order to probe export market opportunities. "At the same time the sheer numbers of local people who visit GuyExpo makes it perhaps the largest single marketplace for trading in goods and services. A stage has long been reached where local retail businesses, for example, invest in being in GuyExpo. They begin planning for GuyExpo several months in advance because they understand that it is an important marketplace."
And Cummings told Stabroek Business that despite the reservations which some people have expressed about "the music and entertainment dimension to GuyExpo," that too, fitted in with the commercial pursuits of some exhibitors. "The beverage companies like Banks DIH Ltd. and others actually utilize the entertainment factor, the music and the stage shows to promote their products. Conceivably, the absence of that dimension could actually hurt their promotional pursuits.
Asked to comment on the view expressed by some exhibitors that the event should have been held over for a further three days as was the case last year, Cummings said that there were reasons why the event was confined to three days this year. "One of the major considerations was a concern we had that after all of the various events that took place this year including, particularly, the Building Expo, people might become affected by a kind of exhibition fatigue. Another factor was the weather. This year we did not have the benefit of a predictable weather forecast. There were other considerations too and those had to do with the logistics of sustaining the event over a further three days…issues like security and lighting and other factors that would have required significant additional cost and additional effort," Cummings said.
Meanwhile, Cummings told Stabroek Business that he believed that the growth of GuyExpo was a tribute to the "business acumen" of Tourism and Industry Minister Prashad whom he credited with "contributing significantly to creating the huge stage which GuyExpo has now become."
Around the Web