Flour exports to Brazil by the National Milling Company (Namilco) are proceeding at between 1,100 and 1,500 bags per week and can be increased even further but for the incomplete state of the road between Linden and Lethem, according to the company's Chief Executive Officer Bert Sukhai.
In a telephone interview with Stabroek Business earlier this week, Sukhai said that Namilco is currently targeting the export of four truckloads – 2,000 bags – of flour to Brazil each week but its failure to consistently reach that target has been the result of "ups and downs" in the state of the road resulting from seasonal weather.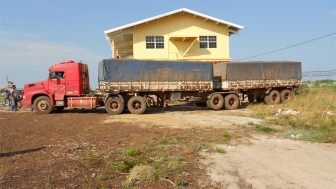 According to Sukhai, bad weather between June and September this year impacted significantly on the movement of flour to Brazil and Namilco is currently working to recover that portion of its market in Brazil lost during the period. "The market is there. The road is the main bugbear," Sukhai told Stabroek Business.
Currently, subject to Customs checks and other export procedures, trucks transporting Namilco flour proceed directly to Bon Fin. However, with the completion of Namilco's storage bond at Lethem the company hopes that larger Brazilian trucks will begin to cross into Guyana where the recently completed bond will provide a one-stop-shop for transactions and for taking flour across the border.
Sukhai told Stabroek Business that the new procedure involving the crossing of the Brazilian trucks into Guyana to receive flour from Namilco was tested recently and should be in place by December this year.
While the perishable nature of flour limits the extent to which Namilco's Lethem bond can be used as a stockpiling facility, Sukhai said that the completion of the bond now allows the company to respond more effectively to the need to protect its Brazilian market against the element of bad weather by holding up to three to four weeks supply of flour there.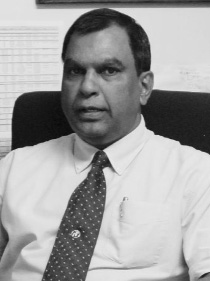 Guyanese manufacturers have been looking to the completion of the Takutu Bridge as the creation of a new and potentially highly lucrative opportunity to secure what, up until now, still remains a huge but elusive Brazilian market. Sukhai said he was satisfied that Namilco's breakthrough export  initiative was receiving "full cooperation and facilitation" from the customs authorities on both sides of the border.
At home, meanwhile, Sukhai told Stabroek Business, the company was pleased with the reception its new parsad and halwa flour mix products, launched at the Berbice Expo earlier this year, had receiv-ed at GuyExpo 2011. He said the company had unveiled the product on a trial basis at GuyExpo 2010 and its launch had been timed around local religious festivals and the staging of the country's major trade expositions. He said what had particularly pleased the company was that it has been able to provide the market with a product which, apart from having a cultural and religious significance, was an "across the board product, which, like other products manufactured by Namilco, placed certain foods on everyone's table". He explained that while it may well be that Guyanese wanted to enjoy parsad consumption as a dish of religious significance, they may not be able to make the product themselves. "What the new product has done is to make the dish accessible to more people who might enjoy it since what we have done is to provide the mix along with a simple recipe; the same approach that we used in our roti and pholouri mixes," Sukhai said. "These dishes are now available to any and all Guyanese who enjoy them."
Around the Web