Seafield/No 42 Village seemed quiet, like any ordinary village in West Coast Berbice, but a recent visit established that a lot actually goes on there, especially through the Region Five Disabled Persons' Network (DPN).
The DPN operates from the community centre where 42 members are benefiting from training in craft and computer skills. The centre had been established in the cricket ground for a library and computer centre but was never used for that purpose.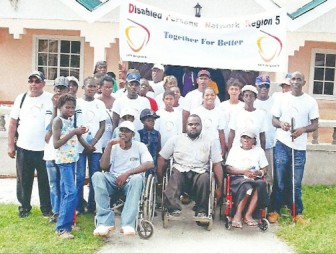 Members have been engaged in making floral arrangements, tie-dyed bed sheets, chair-backs, place mats and kitchen towels, some of which are being displayed for sale in two stores at Rosignol.
They also make pepper sauce and achar, and are bottling them to sell.
Members have also started to make concrete firesides and have sold four so far at $2,500 each. Soon they would venture into joinery and masonry.
President of the network, Mark Archibald, told this newspaper that the DPN was occupying a building at Lovely Lass together with the Community-Based Rehabilitation (CBR) programme.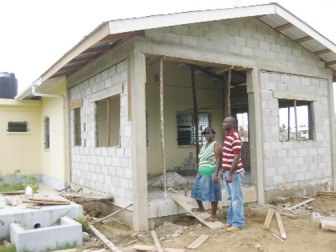 That building, he said, had started to deteriorate and he decided to apply to the Tempee/Seafield Neighbourhood Democratic Council for permission to use the community centre at Seafield after realizing that it was "closed up."
Permission was granted and since they moved there in 2006 they have continued to progress. The building was divided into two sections: the larger part for the computer centre and library the other for a gym.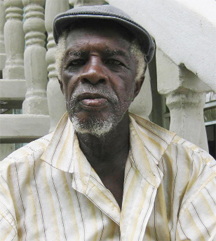 The library was never stocked with books but President Bharrat Jagdeo had given two computers to the centre. The DPN is using one for computer classes while the other is not in working order.
The President had dedicated the community centre in honour of a resident, William 'Paapa' Carmichael on his 100th birthday. He died two years ago at the age of 102.
Carmichael, a cattle farmer, loved to read and "was reading up to the last." He also loved to walk "in the hot sun" and he visited the shops to purchase his groceries.
Youths
The DPN which started out with just six members soon attracted more persons and the building was "getting too small." Archibald also said that once they got the space for a kitchen they would start cooking and cake-decorating classes. They would also use it to prepare lunch for members who go there from 10 am to around 5 pm on week days.
He observed that most of the youths in the village were "idle" because they had no job opportunities and were getting into the drinking habit.
He said they were also involved in gambling under an abandoned house.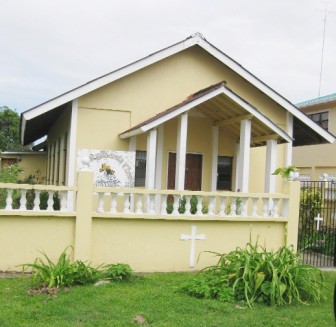 But that activity was stopped about three years ago after an alleged drug addict had beheaded a man who was under the house.
The DPN is hoping to acquire more computers and to include other 'able-youths' in the community for classes so they can be occupied in positive activities.
Apart from that, Archibald feels that more educational programmes are needed for the youths.
He also plans to get more 'differently-abled' persons onboard and start literacy and numeracy classes.
State House
Archibald heard that President Bharrat Jagdeo "was coming to [commission] the Water Treatment Plant at Cotton Tree and we went there to meet him."
The President arranged for him and some other members to go to Georgetown to meet him a few days later.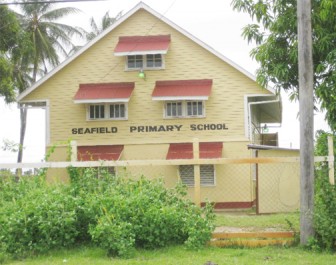 They went first to the Office of the President (OP) and were then "escorted" to State House. According to Archibald, "The treatment was excellent; the President made us feel special. I never thought I would have had an opportunity to visit State House…"
Most of all, he was grateful that "all of our requests that we took to the President were granted…"
He said they asked him for a bigger building and the head of state agreed to extend the centre to facilitate the members.
Among the other requests that the President approved were the paving of the walkway to the centre which was in a "terrible condition," providing craft and other educational materials, Braille watches and a subvention for transport to the centre.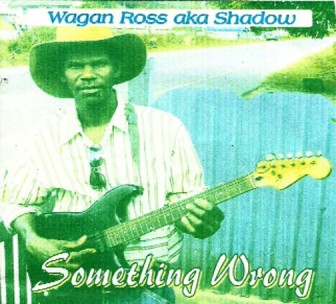 The following week, a representative from OP visited the centre along with the regional engineer to examine the building.
The DPN will no longer be using the section that was intended for the computer centre as that will be "given back to the community."
They will be using the smaller section that was supposed to house the gym and a part at the back of the building which is being extended. Construction started three weeks ago.
Members had requested that the extension be 40 x 20 so it could accommodate rooms for a kitchen, computer and storage.
Archibald said although the $3M funding would have been enough to complete the job, the size was changed first to 30 x 20 and eventually to 15 x 20.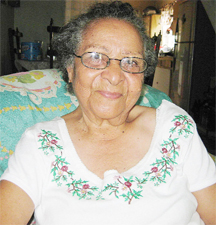 He was very disappointed with work because "if they want to do something for disabled people they have to do it good and done."
He went on to say, "The space they are giving us now is smaller than what we had originally. The President had agreed to do the bigger extension, but look at this, it is not even enough for one room. I hope he gets to see the size they are giving us…"
Archibald went on to say that the cricket ground which is mostly used for blind cricket matches, was in a bad state and also needed upgrading.
Positive values
The DPN has helped to instil positive attitudes in members, making them feel worthwhile and Archibald insists that they "must have a skill."
He noted that despite their "conditions" members loved to be involved in activities. They recently took part in a march in observance of World Disability Day on December 3. He said he was always there to motivate them and let them know that "nothing is impossible."
Being blind does not prevent him from rearing chickens and planting a kitchen garden to earn a living. He also helps with other chores around the house, including plumbing.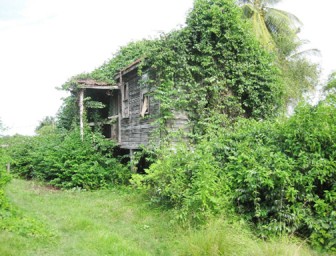 He recalled that he was involved in an accident while serving in the Guyana Defence Force and later became blind. During his seven-year stint in the army he was placed at the Guyana-Suriname border, "to protect it. We had to make sure the Surinamese didn't come and take over our part."
He was born in Linden and moved to Seafield with his grandparents at the age of 10. His father was working in the army and his mother, a police officer, was based in Linden.
He attended Seafield Primary School and then the Belladrum Secondary.
He later went to Georgetown to learn the trade of mechanic before joining the army at age 18.
A father of five, he gets a lot of support from his wife, Judy, who is also very active with the DPN. In an article published in this newspaper about Archibald's life, she had said, "I am his eyes now."
She was looking forward to celebrating their wedding anniversary today.
Archibald said happily that the article had caused him to get a lot of response from persons. It had even earned him a close friend who resides overseas and sends him boxes with presents for him and his family.
Judy showed this newspaper a thick clump of bushes that has taken over a part of an abandoned house close to her home.
She said it was dangerous and wants it removed. She was told that the owner is responsible for clearing it.
Education and health care
The Seafield Nursery School was housed in the lower flat of the primary school located on the public road but was very inconvenient.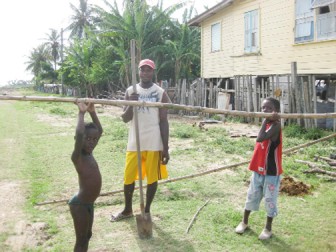 During a cabinet outreach, Archibald brought that to the attention of the President and asked for a new school and it was subsequently constructed close to the community centre.
Also located in the village is a cell phone tower belonging to Digicel.
The community has three Christian churches.
After sitting the National Grade Six Assessment exams students would move on to attend secondary schools at Belladrum, Bush Lot, Rosignol, Mahaica, Mahaicony and New Amsterdam.
Those who are not successful would attend the Primary Top at Lichfield, two villages away.
With regard to health care, residents would visit the Lichfield Health Centre. They would go there in cases of minor cuts or 'dog bites' to have the wounds dressed and for tetanus injections.
A medex would visit the health centre on Wednesdays and mostly the elderly residents would go then to have their blood sugar and pressure tested and for other treatments and check-ups.
Other than that, for more severe  illnesses they also access the services of the doctors and nurses at the Fort Wellington Hospital or Mahaicony Diagnostic Centre.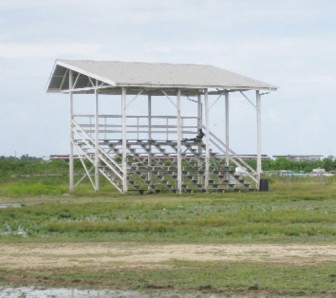 Residents said proudly that the village had "produced some good people." They were referring to persons like Mavis Benn, former mayor of Georgetown and Dr Claude McKenzie who lives in England, as well as cricketers Colly Solomon, Lambert Blackman and a young resident, Keno Gravesande, who represented Guyana at the under-15 game in England, Trinidad and Holland.
They were also honoured that talented singers belonged to their village and mentioned names like Wagan 'Shadow' Ross and Winston English.
English who sang songs like, 'Party Time' and 'Ah Don't Want No Man On Me Island' had migrated to the United States of America. He died over five years ago in his 50s.
Wagan Ross
Ross, a talented singer who took part in regional Calypso competitions from the age of 15 told Stabroek News that he is now getting a "break" in the music industry.
He started singing from his "childhood days and was trying to work my way up but it is hard when you cannot afford to go to a [recording] studio."
Thankfully, now with the computer age, some persons in West Berbice have opened "semi studios."
He has since been able to produce eight of his original songs on an album called Something Wrong which he is selling at $400 per copy.
Presently he is also working on another album titled Kindergarten Style. His  music includes chutney, calypso and soul, and it has "good meaning and is suitable for young children to listen to and enjoy."
He said, "I don't like the type of songs that are out now. The singers and even the deejays they have today, they degrade women and that is eating me up…"
He said too that some of the lyrics can cause youths to stray, noting that "if they sing about war the youths would portray war." He is also critical of the way youths dress, especially when they "wear their pants low to expose their underpants."
Ross, a father of seven said he does not "want my kids to grow up in the 'Gaza' style." His two older daughters, Diana, 13, and Mary, 14, also have a talent for singing and want to follow in his footsteps.
He is hoping that the girls as well as his younger children can have more opportunities and one day they can make it big in the music industry.
According to him, West Berbice has a lot of other talented singers, "but they need exposure and I wish that at this time with all these semi-studios more singers would come forward. I would be happy if someone can host a show in Georgetown for all the singers in West Berbice."
Ross, a humble man, who earns his livelihood as a rice farmer said that he "lost the last crop and is working on the other one." He also runs a vulcanizing business at his home.
Christmas spirit
This newspaper caught up with an elderly resident, George Joseph, 72, who was still in the Christmas spirit. He was sitting under a tree in a yard 'having a drink' with some other residents.
Although he was trying to enjoy the holiday season, Joseph said that Christmas in the village is not what he was accustomed to in his "days."
He recalled that "Christmas was far brighter than now. In those days they had three or four groups that had masquerade bands that used to go around" to people's homes to entertain them.
With a smile he reminisced that he "danced in one of the bands. If you skipped a house the people would vex with you. Now everybody does be in their homes; you hardly seeing people."
Joseph, the eldest of six siblings attended school at Lichfield and then moved to Seafield Primary that was run by the Lutheran Church.
He grew up doing rice farming with his father who also worked as a cook on a tug in the Berbice River. He recounted that "rice in those days used to be one crop per year."
"We used to cut [rice] in the day and fetch paddy bags to the factory at No 41 Village during the nights." He said too that, "all over had rice factories."
During the out-of-crop season he worked in the interior as a pork-knocker. He returned in October for the new crop and stayed for the Christmas season.
Although rice farming was difficult, with farmers having to use bulls for ploughing the fields and grass knives for harvesting, Joseph said he did not mind. He liked it so much that he took jobs with other farmers on the Corentyne and in the Mahaicony Creek.
He recalled that all of the residents were engaged in rearing livestock, especially ducks in their yards. "The ducks used to go out in the mornings to swim all over and would return in the afternoon.
"Nobody used to trouble them but now dey coming in your pen for them."
He continued, "Years ago the village had a burial ground, but the sea took it over and they had to bring forward a new one." He also said that there was a sluice in the village but due to erosion "the frame alone was left in the sea. "They [the authorities] had also made a canal but the water rode over it and they made another one but it appears like the sea taking over that too." He was talking about a breach in nearby Brahn Village which resulted in flooding and damage to cash-crop farms.
Vera Pierre
Eight-five-year-old Vera Pierre, a re-migrant from England who told this newspaper that she was "born and bred" at Seafield also had an interesting story to tell about her life.
She recalled having to walk one-and-a-half miles "four times every day to attend the St Jude's Anglican School at Lichfield, and then walk home for lunch."
Interestingly, she finished school at age 13 but managed to excel later in life to become a "state registered nurse and midwife and a Senior Nursing Officer for a big hospital in England."
As she put it "I am blessed!" She felt that it all         happened because after she finished school she was   "self-taught." Before moving to England in 1954 she taught at a school at Bel Air, Georgetown.
She returned to Guyana in 1960 "to stay, but the conditions were different and I went back to England. Two years ago she moved back to Guyana and helped to design her new house at Diamond, East Bank Demerara.
The ninth of 13 siblings, Pierre said one of her sisters lived up to age 99 and another sister is 98 years old.
Her father, Bernard Pierre, whose parents were French was born at Ann's Grove on the East Coast. He owned a bakery at Seafield and supplied bread to all of the shops in West Berbice. He also cultivated a large acreage of rice.
Her mother, Ophelia Pierre, came from the Correia family. Ophelia's grandparents were enslaved on the Enmore Plantation on the East Coast and after slavery was abolished "all the slaves were given bits of land," and Pierre's great-grandparents were allotted the land at Seafield.
She recalled that the Seafield Primary School was operated out of a barn owned by her father. The barn was lent to a Mr Miller from Buxton, East Coast to open a private school. Eventually her father gave the barn to him. The Lutheran Church then started to run the school and later the government took it over.
According to her, "people in the village used to live like one big family and everybody used to look out for each other, unlike what is happening today."
She reminisced too that she "had lovely childhood days. Nowadays, the youths don't enjoy life like we did. We organized penny concerts, cricket and rounders matches, and we had debating societies."
She said too, "We had so much fun without getting into any trouble. Now it is so different." A cricket fan, Pierre said she would support cricket "wholeheartedly" but there was no co-operation among the youths.
She recounted that when she left, "it was as if the country was poorer; children would go to school barefoot but they were happier."
Residents were more "community-spirited" than now. "We never heard cursing and swearing, but now it is a password. Anybody could have looked after other people's children; now you cannot even look at them…"
She remembers too that "no one used to go hungry but now people are telling me that they are hungry. Values have completely changed. Some people spend more money looking after their dressing or their hair… it seems like a grabbing competition… some people don't care if their children are well fed or not."
Before she left the village, she "helped the young people and guided them and they still remember me."
She continues to help and for the past 10 years she has dedicated one of her monthly pensions to assist 20 needy children financially with their education as well as two blind persons and two stroke victims.
For Christmas, she gave presents and goodie bags to 25 other children.
She gets pleasure from helping and her philosophy in life is, "If God gave me three meals per day, I only need two and the others belong to someone else; it's the least I can do."
Considering her age, she has also made provision for her effort to continue "when I can't do it anymore" and has started a "fund."
She has invested in a business to rent plastic chairs and tables as well as two sets of bridal chairs for the fund. Later she plans to develop the business and rent tents as well.
Her nephew, his wife, Jenny Pierre and their son, Dwayne, are managing the business and have since used the proceeds to increase from just a few chairs to over 300.
Jenny decorates the bridal chairs to match the wedding decorations when she gets an order.
Wedding
In another section of the village, 23-year-old Marvin Daniels was making a bamboo tent at the side of his house. Two of his little relatives were helping him.
He was preparing for his wedding which takes place today. He said his wish for 2011 is to have a child.
He is operating a small snackette in front of the house and hopes to expand the business this year. The snackette was opened five years ago.
He also works as a tractor operator/labourer with rice farmers and another wish for the New Year is to "work only for myself."
He was confident that he would do well because "not only people from the village would come but a lot of people in vehicles would stop and buy."
Around the Web