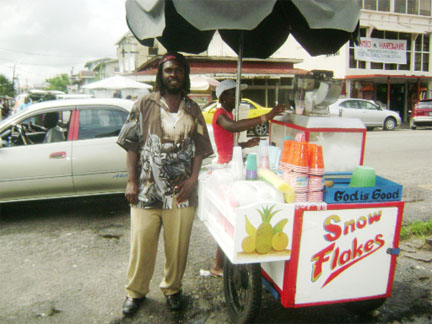 "I'm one of the rated sno-cone men pun me park," says sno-cone vendor Ulan Joseph.
Joseph, 39, of Beterverwagting, East Cost Demerara has been selling sno-cones for a total of eight years and he says it is a job he enjoys doing.
"Pun me turf there is three sno-cone vendors, but I'm the rated sno-cone man because of how I does sell and carry me stall," Joseph said.
His usual location is the East Coast car park, but when Sunday Stabroek caught up with him he was vending in front of the Bourda Market. He said since the usual sno-cone vendor at the market was not there, "I come and hustle."
Joseph said before he took to vending he worked at GuySuCo "with the spray gang" for nine years. He became interested in the sno-cone business after helping out friends who were sno-cone vendors, "I deh round them and I help them sell and then and I like the idea so I go off on my own."
After spending five years as a vendor he said he took a break from the business. During his time away he went into the music business selling CDs. But he returned to the thing he loved doing and three years later, Joseph continues to sell sno-cones.
Joseph reasons that "people prefer to buy a sno-cone before buying a bottle of drink" because it lasts longer and is cheaper, which is why the cooling treat will never go out of business.
While the takings of the day depend on "how the road run," Joseph said he is out for business as early as 6.30 each morning. Every day he comes out with two gallons of syrup and lots of ice.  Most days sales are very good, he said, and he would return with bottles empty.
However, he noted that the best days for sno-cone vending are Sundays and holidays. On those days he would have to have as much as five gallons of syrup to go with the ice.
On the subject of the syrup, Joseph said that he used a variety of fruits, but the tamarind syrup was the long-lasting one. He said that the fruit when boiled can be kept for as long as week; when ready to use he adds the colouring and essence.
Around Christmas time Joseph said he uses ginger syrup and boasts that his ginger syrup is one of the best around.
Three scoops of ice and syrup in a bag from Joseph costs $60 and with milk, $100.  Joseph said he also has various size cups that hold three scoops to 10 scoops of ice, so persons can enjoy more of the frozen treat at one go. (Tiffny Rhodius)
Comments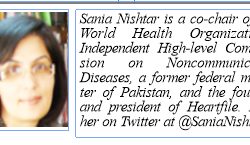 By Sania Nishtar ISLAMABAD – Half of the planet cannot access essential health services.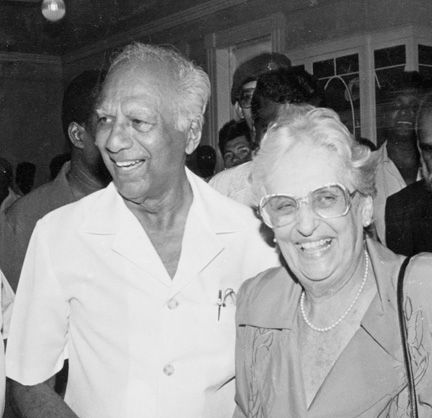 By Clem Seecharan Clem Seecharan is Emeritus Professor of History at London Metropolitan University.

Cheddi Jagan returned from studies in the United States to a British Guiana in 1943 that was a cauldron of poverty.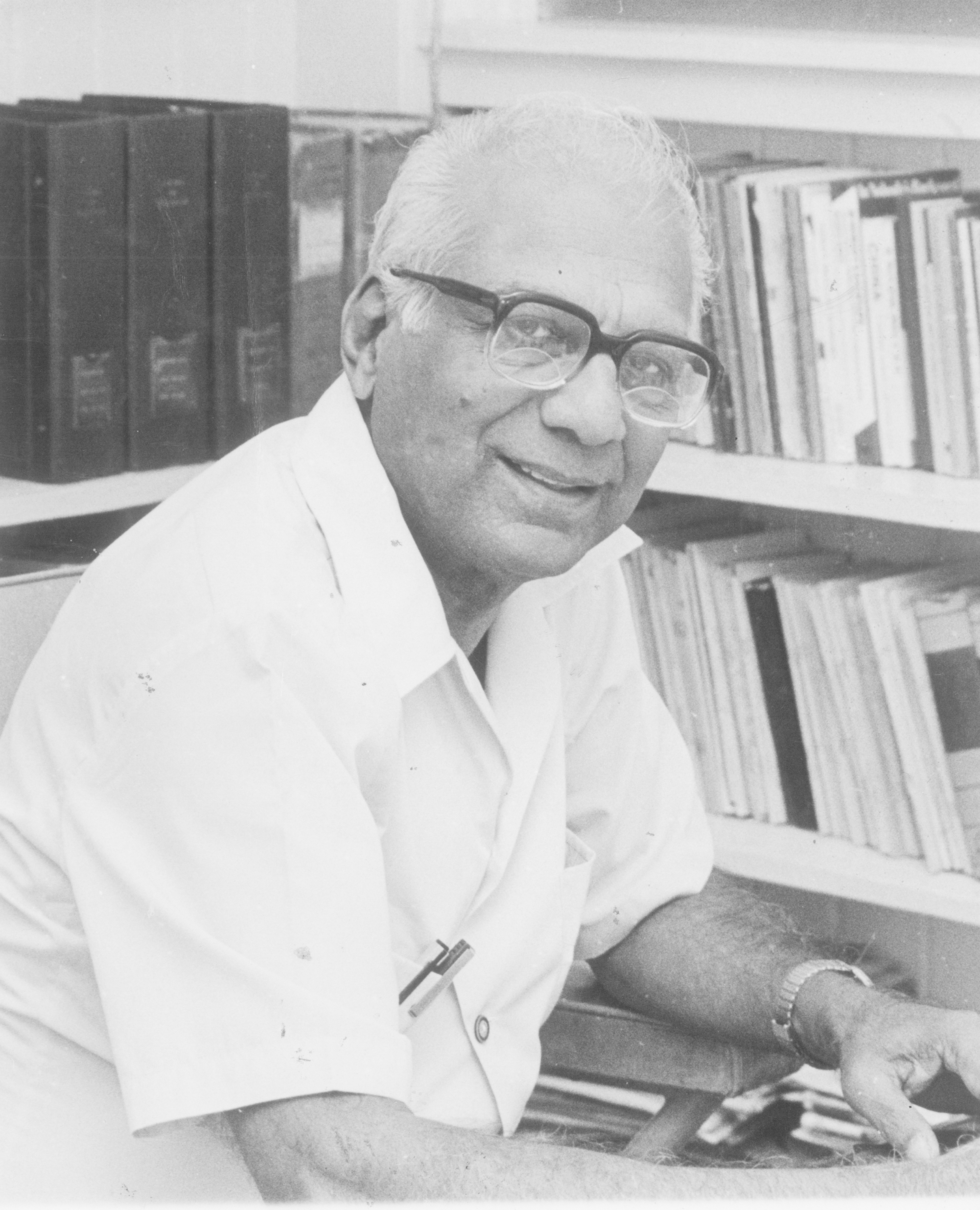 Dr Jagan enjoys a ride on a ferris wheel with his grandchildren. Cheddi Jagan and Forbes Burnham leave then British Guiana to plead their case abroad, following the suspension of the constitution by the British in 1953.