(Continued from last week)
Organised Motor Racing started in 1955 and today the Guyana Motor Racing Club is the mecca for motor car and motor cycling in the Caribbean. Annual meetings at South Dakota, Timehri attracted many top racers from Great Britain, USA and the Caribbean, while the locals displayed their technical expertise to stem the visitors' frequent invasions. Must mention here stalwarts such as Eric Vieira, Max Jardine, Roy Chabrol, George Jardim, Kit Nascimento, Johnny Terril, Hilary Jardine, Joey King, Clive Bettencourt, Elson and  Errol Ten-Pow, Joe Vieira, Frank Van Sertima, Sydney Stafford, David Reid, Johnny Thjis, Terry Angoy, Kevin Jeffrey, Shorab / Jhad / Ray / Hassan and Ansari Rahaman and Hashim Hack. Like the GCC, these two clubs were Gibraltars in our sports history by dint of loyal dedicated effort from officials and members. The migration during the 'banlon' years were catastrophic, as evidenced today, and I must give bouquets to the current crop of sports facilitators who endured to fly our flag high in spite of enormous challenges.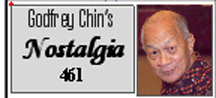 The Demerara Rowing Club south of Stabroek Market also held many swimming and rowing competitions in the Demerara River. Swimming stars included Big John Phillips and Peter Kaufman.  At Easter the Bartica Regatta was a major attraction for aquatics.
The Continental Cycle Club resuscitated cycling locally, and the Fernandes brothers – Bunny and Peter 'coursed' Guyana to international prominence. Carlton Wheelers also contributed immensely. Our cycling stars included Laddie Lewis, Tarrant Glasgow, Lindsay Gordon, the Robella Bros, Aubrey Bryce, Eon D'Ornellas, Raymond Lee-Owen and Dennis Medford.  Rocky McPherson, Sewswankar, Clem Fields, George De Peana excelled in field and track.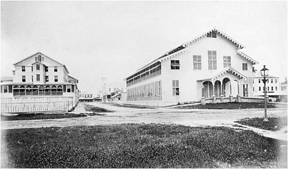 The Demerara Turf Club also held annual race meetings and hosted race meetings for royal visits by the Prince of Wales in 1920. Brickdam was macadamized for the royal visit. Horse-racing at D'Urban Park became defunct in the seventies with Homestretch Avenue replacing the straight. Forty years to date the promised park and playing fields there are yet to come to fruition. At present the former D'Urban Park is a good cow pasture, nearing jungle savannah in the heart of the capital city.  But then the cemetery is in worse condition.  Hell, the locals in demise can't even enjoy peace and pleasant surroundings in their after-life. Man, the passa passa/hip hop boom boxes keep the dead awake down there, while citizens grow deaf from noise pollution.
MacKenzie Sports Club also held grand cycle and athletic sports catering for that mining town before Republic.
Other sports clubs
Clubs mushroomed pre-Independence to cater for every local sport activity including basketball, volleyball, rounders, dominoes, darts, chess, table tennis, weight-lifting and boxing which reached as far as Olympic and Panam level. In reviewing our sports disciplines I must  honour two four-star national caps – Norman Wight (cricket, football, rugby and hockey) and Mike Mitchell (football, hockey, rugby and basketball). Must also mention here Reds Pereira, Barry Massey and Chris Fernandes, who contributed immensely in propagating our club and sports culture.
While Jesse Owens upset Hitler's applecart in the 1936 Olympics, in the same vein I mention the following local sport stars who emerged on the national sports front in spite of the prejudices of the elite social groups. These included Sonny Moonsammy, Joe Elvis, Ganesh Persaud, Carlton Reece, Hardy Timmerman and Bruiser Thomas, to name a few.
Our national table tennis stars included Charles Barnwell, Maurice Moore, George Braithwaite, Doreen Chow-Wah, Denise Osman, Garth Isaacs, Christopher Chung-Wee, Mike Baptiste, Barbara Jekir, Maggie and Claire Harris and Carol Davidson. Our tennis champions included Ian McDonald,  Derek Phang, Michael Tang and Ivan and Debbie Phillips.
Social clubs
Of the social clubs, the Georgetown Club founded in 1858, which was previously housed at the Assembly Rooms and which was destroyed by fire on February 23, 1945, moved to Camp Street where it is still in existence. The Guyana Squash Association with 3 squash courts including one glass back wall is housed there. International squash stars include Bud Lee and offspring Richard, Bruce and Diane; Richard and Gary Chin; Ian Camacho;  Badrinath; Max Weithers; Mike Watkinson; Luke Fraser and recently, Nicolette Fernandes. A few Badminton stars included Laurie Lewis; Joe and Thelma Holder; Keith Hendy; Luana Choo-Shee-Nam; Candy Lee and Jay Jay Manson-Hing, who won laurels at the Caribbean level.
There are the outreach clubs such as the Lions and Rotary, which contributed immensely to the nation's well-being. The annual 'Project a Day' by the Georgetown,  Bel Air, Linden and  Ruimveldt  Lions Clubs provided bus shelters, plus dental and optical facilities. The Jaycees of Georgetown organised the Guyana Festivals 1960 to 1962 while the McKenzie group hosted Independence Carnivals in 1968, '69 and '70, heralding Mash.
In the field of drama and theatre the Georgetown Dramatic Club which was founded in 1942, built a pavilion on Non Pareil Park in 1965, behind the Chinese SC to stage plays. The Theatre Guild (a distinguished club itself) was founded in 1958 by Arthur Hemstock, Lloyd Searwar and Bertie Martin. Its membership peaking at 600, and included talented playwrights, composers, actors, musicians and dancers.  Six major productions were staged annually to national acclaim. Thank Heavens recently just in time for Carifesta X in 2008, the venue was completely refurbished, thanks to an indefatigable team which included David de Caires, and public and government contributions.  In theatre Frank Thomasson, the Pilgrims, Lawrence Thompson, Ken Corsbie, the Taitt family, Lorna Lampkin, Francis Farrier, Ronald Narain, Rajkumarie Singh, Pat Gomes, Yonette D'Andrade, Eileen McAndrew, Cicely Robinson  deserve Emmy awards.
Gem Madhoo-Nascimento continues to perpetuate our theatre traditions today
Pre-Independence was the golden time for clubs in Guyana which provided the stimulus for achievement by Guyana's icons today.
If space has limited this passing mention of your  favourite club – forgive. Hell, this is just a tickle to help you reminisce your early years in our glorious club life and  activities. Do drop me a line with your two cents at godchin1@aol.com
Around the Web