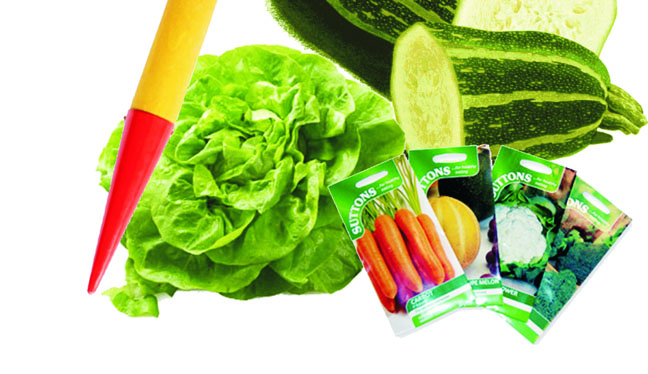 You really have to enjoy gardening to embrace it as a hobby, and those of us that do become part of what you might call 'the magic circle,' a very superior kind of old boys/old girls' association, in which honours are earned more by the number of blisters on your hands than anything else.
Preparing ground for the planting of flowers and particularly vegetables can be rewarding, but also a bit heartbreaking if the soil isn't quite right. Not quite right in my experience means soggy and lumpy (a bit like Yorkshire pudding gone wrong) when there is no end to the rain in sight, which means you can't sow directly into the ground because it's like a marsh. You wouldn't like it and neither will your little plants. If you can't get on it then you have to do some preparation and sow the seeds in containers and grow them until the deluge stops.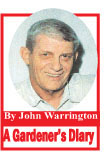 Your seedlings will appreciate it more if you grow them in well-drained compost, in the dry, and give them light at the same time, but not too much. If at times it seems too hot, then just lay a sheet of newspaper over them until it cools down, and don't let them dry out.  Little seeds like lettuce can be sown in plastic cellular trays or in egg trays. All that's required is that you fill the cells to the top and with your dibber make a hole sufficiently large to take one, two or three seeds.   It doesn't matter how many really, because once the lettuce are planted you can always thin them out (eat the thinnings). Packets of the commoner seed have more than enough seeds to spare in them. Larger seeds like beans or marrows can be planted singly in small clay pots, or if you haven't got any of those, then the thin cardboard cylinders left when the toilet roll is finished are perfectly acceptable.
If you decide to use a container based on paper like egg boxes or toilet roll cylinders, you can plant them directly into the soil without bothering to knock the seedlings out, because the paper will rot very quickly.
Once you begin to get a drier spell then the ground outside will begin to dry, and eventually you'll be able to start working it into a fine tilth. If it takes a bit longer than you think it ought to, then cheat a little bit and put some fine dry soil onto the ground. Then you'll be able to rake it level and get it ready for planting. Get your lines straight by using a string line.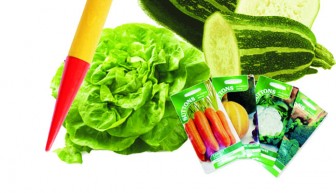 Once you have done this initial planting you'll want to sow a little more of most things, because you'll want a little bit of most things for the house throughout the season.  The golden rule is sow little and often, and remember another rule as well: Cover seed to its own depth with soil and no more, otherwise you'll wait forever for it to emerge.  Do it right and in no time they'll start germinating. Many seedlings are pickable at a fairly early stage. If you sow lettuce a bit thickly, don't worry about it at all, for you'll be able to thin them out and use the thinnings for salads – and believe me they taste great.
Once you have your plants well and truly established, they will need watering and feeding occasionally.  A weak feed will do the trick. Growing marrows, courgette, and Zuccini needs a bit more effort because they are like greedy children. They drink a lot of water and take a lot of food and to grow them really successfully you must put a heavy mulch of compost on the ground around them  I would say that Guyana's direct sun is a lot too strong for succulents like the cucumber family, so try and grow them in shade or give them some shade during the hottest part of the day.  However after four o'clock in the afternoon and before nine in the morning your young plants will love the blue sky and the light.  Of course, after four o'clock in the afternoon is the perfect time for you to sit in a comfortable chair in the garden or at the edge of it, raise your glass and sip away at something cooling after an exhausting day worrying whether all is now well in the garden.
Until next week may your God go with you wherever you may be.
Around the Web