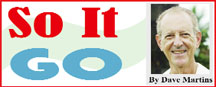 In the middle of the current World Cup discourses, it is interesting to notice in the evaluation of batsmen, that often the deliberation as to quality often centres around the statistics – who scored the most runs; who hit the fastest century; who had the most boundaries, etc.
Certainly there is value in these comparisons, but ultimately among the dominant players down through the years, it is true in cricket, as it is in most public spectacles, that it is the performer who comes along, once in a lifetime, with that style or panache unlike any other, who captivates us forever and leaves us counting him/her as our best-ever. In that context, given the current justifiable adulation for Sachin Tendulkar and his glorious cricket career, my hand is up for Brian Lara as the most thrilling performer ever to hold a cricket bat.
The matter of how much runs, while important, was overshadowed by Lara time and again by the manner in which he played the game. More than a matter of how much, it was a matter of how. Although not always a model citizen, Lara in the middle was at times a swordsman; a ballet dancer; a painter. There was a fluidity to his strokes, and a perfection to his balance, and a grace to his execution, never matched by others.  People who were present at two of his classic innings – the 277 in Sydney, and the winning 153 not-out against Australia in Barbados – can attest to the singular beauty of this athlete in full cry, but even when he didn't score highly, as in a one-day match against South Africa I saw at Sabina, Lara sent thrills through the crowd in his short time at the wicket with the graceful arc of the high backlift, the balanced body, the fluid follow through, the precision bisection of fielding positions; vintage Lara.
As a corollary, let me cite the comment from a sports fan in North America when told that the great NFL running back Jim Brown had run for 180 yards in a game. The fan said, "That's great, but did he dance?" In other words, did Brown bludgeon the yards or did he make them with style? In that context, in the Sabina innings short as it was, Lara sent us home uplifted; we had seen him dance.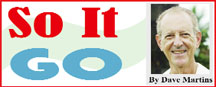 This fluid expression of grace, or style, is a trademark of so many of the people we adulate in fields other than athletics. It was there in Sparrow the young calypsonian, moving like a cat across the Savannah stage in carnival after carnival. Rising above Sparrow's songs was his smooth, almost effortless style of delivery, enhanced by balanced movements. Sparrow instinctively knew when to shift and when to stand still, turning, or rocking back like a high jumper about to go. Like Lara, the cricketer, he was a master in the Savannah crease, always in balance, always graceful.  It was that style, beyond his songs, that set him apart.
What we remember most about Michael Johnson, the 400-meter runner, is not so much his world records that stood for so many years, but the picture of the man sprinting upright, arms pumping, in perfect balance (there it is again), and the almost languid delivery as he ate up the yards.  There were other runners around, challenging Michael with physical ability and determination, but once the gun fired, there was no one matching him in that area of fluid overdrive.
Even in those of us who operate with just the spoken word, the captivating speaker, the one who gives you goose bumps, is the man or woman with a captivating style, finding a rhythm in the language, always pausing at the right spot, varying speeds and intensity. The late Rex Nettleford was a master at it, as is the TV evangelist Bishop Jacques.  Some speakers can grab you with information that shocks, or with surprising personal revelations, but time and again the impression that stays with you long after the talking ends is the one created by the speaker with a distinctive style based on rhythm and balance and regulated flow. I have seen brother Rex come before audiences ranging from Heads of Government to high-school students, and hold each in thrall with not so much the content of what he was saying – although that was always in play – but with that smooth-as-glass Nettleford style, ranging from moderate vitriol, to outright humour, and back again, without missing a step.  Standing behind a lectern, pinned down by a microphone, Rex was still a dancer – from his words.
Another performer who rose head and shoulders above the others because of the distinctive approach of his style was the late Michael Jackson.  Michael, too, had that ability to make every move seem fluid and graceful. Even at his funkiest, elegance was always part and parcel of Michael Jackson on stage.  Although troubled in his personal life, this man was a genius of entertainment style. He is known to us for a collection of wonderful songs, but it is as the singing performer, enmeshed in movement, never missing a step, that Michael Jackson leaps over other performers of his time to that untouchable superstar level where he stands alone as a master of style.
I must offer a man-in-the-street example because even there, it is style, above all, that gets the vote.  This one involves a Vincentian who was a frequent visitor to the Tradewinds' nightclub in downtown Toronto in the 1970s. Desie was not what you would call handsome. He was not a sharp dresser. In conversation, he came across as a quiet guy. He was no big spender. But despite all that, he seemed to be doing very well in the ladies department, always on the dance floor; twirling, letting go, always graceful, hugging some willing Canadian when other guys were sitting.  So one day I brackled him. "Desie. I see you doing good with the ladies, boy." The Vincie smiled shyly and said, "Yeah man; they like how ah dance you know."  In an expression of that time, he said: "Look, Dave. My foot is where it's at."
Indeed. Although not in the famous category of Lara and Sparrow and Rex, Desie, in his own small circle was making an impression as a paragon of style.
Around the Web