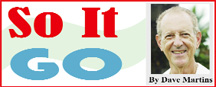 There are athletes who naturally impress us with their magnificent physical achievements of power and style that leave us gaping at the display, but the ones whom we take into our hearts, the ones we come to feel affection for, are the ones who also show us their excellence as people.  The difference between the performer who gains only our applause, and the ones who inspire us and earn our admiration, and even our love, is always the difference that takes the special athlete to the higher level of being also a special human being.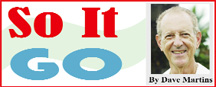 The difference between, for example, Arthur Ashe over John McEnroe; or Bill Russell over Lebron James; or Pele over Maradona; or Frankie Worrell or Clive Lloyd over, well… you know the names.
A case in point, currently before us, is Shivnarine Chanderpaul.  Amid all the justifiable tumult over his achievement as the most capped West Indies player ever, what is often lost in the frenzy is that Shiv is also an example of a special human being in the way he carries himself, in his unswerving attention to his craft, in his grace in victory as well as defeat, and particularly in his ability to behave with dignity while others around him are losing theirs left and right; there, too, you know the names.
The tenor of the man was evident early.  I remember vividly the day he made his century in Barbados and kissed the pitch. I was in Grand Cayman, one country man watching another, and within days I had written "Gie Dem Shiv" in approbation.  In the midst of that triumph, Shiv's humility came through the television set like a shout; years later, as the plaudits come in for his contribution to Caribbean cricket, the humility is still there as he told Imran Khan, after Dominica, "I gained a lot of knowledge by sitting and listening to other people who I played with over the years.
I used to listen to Courtney (Walsh) and Curtly (Ambrose). I would sit in the middle of them, and they would pass information, and I would just be happy to hear their views on cricket. I'm a batsman, and I got to understand the way the bowlers would think, and that is how I learned a lot – just by listening and learning."
I got to know Shiv a bit following a West Indies cricket exhibition game in Cayman, many years ago. He had come there with a group (Walsh, Adams, Ramnarine, etc) and I had invited him to my house for some victuals.  The obligatory curry was there, and rice, and roti, with the help-yourself line operating, and the mood almost ripe.
I was about to join the line and turned to find Shiv standing next to me, with a plate of food in one hand, clutching a knife and fork in the other, but looking ill at ease. I said, "You okay?"  He looked right and left, and leaned closer. "Yeah man, but listen: you ain't have a spoon?"  As a country man, I understood the dilemma right away and fixed it, but the incident reminded me of my early days in Canada trying to make do with the knife and fork; Shiv, in a strange setting, clearly was not apologizing for his roots – a small but telling revelation of the man.
Later that year, or maybe the next, with Tradewinds playing at the Pegasus poolside, we met again, and he made it a point to thank me for the song stressing how much it meant to him.  I was busy with the usual melee of everybody and his brother wanting to say hello, but I was struck again, in that big crowd, where he was obviously a hero, that there was no "show off" about the guy. Artifice did not live in the man.
Fast forward some years (probably 10 years ago; I'm terrible with dates) with England playing us at Bourda.  Gayle was on the team – Sarwan, Dwayne Bravo – and England had us in trouble, but Shiv won the game for us with something like 70 lovely runs. The uproar in Bourda was like a firestorm.
I had my camera with me, and I have a sweet shot of Shiv cutting one through slips; the ball is in the air, and the Bourda scoreboard is there like a background canvas. Enlarged to 14×20, it's a prized photograph, complete with the two scoreboard attendants perched on high.
Two years ago, I had Shiv over the house here for lunch (this time I made sure to give him a spoon) and once again, although he was even more famous now, the guy was still the same self-effacing soft-spoken individual I had come to know many years back in Grand Cayman.
His father says Shiv was humble from the start, but the early parental indoctrination clearly played a part. Mr Chanderpaul, as soft-spoken as his son, told me: "I used to go to the ball field in Unity and bowl to him for batting practice; for hours.
But I would always tell him. 'In cricket, let your bat do the talking.  You don't talk. I would use the example of players like Alvin Kallicharan and Roy Fredericks; don't talk.  I remember one time showing him Andrew Light at DCC. I said, 'You see how that man sit down quiet, not talking?  That's what you should do.  Don't go about praising yourself.' Even his mother, Uma, is like that; don't have much to say."
In his career, Shiv now has made 9,367 runs, at an average of 49.04 per innings, with 23 centuries and 55 half-centuries and there is more to come, but what shines brighter than the numbers is the manner of the man.
From the Barbados century, and the most recent one in Dominica, Shiv has been a model of discipline, and focus, and dignity, and it is that Shivnarine Chanderpaul that will remain with us long after our memory has given up the statistics. Shiv has done us proud.
Around the Web