By Frances Abraham with
photos by Anjuli Persaud
Between Foulis and Golden Grove on the East Coast of Demerara, lies the hospitable community of Enmore. With sugarcane fields to the south of the village and the Atlantic to the north, Enmore is located about 16 miles (26 km) southeast of Georgetown. It is about two square miles in extent and is home to approximately 8,000 persons of various ethnicities, the largest proportion of which is Indian.
The village takes its name from the sugar estate which was made famous by the Enmore Martyrs, the five sugar workers who were shot dead by the colonial police in 1948 during the struggle to improve their working and living conditions.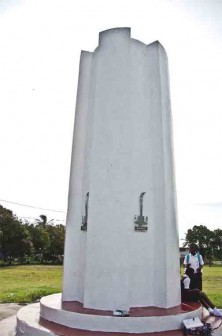 "Meh married come in here 1953 and when meh come was pure range… Every range had one woman and their husband, and even if ya had children ya aint getting no more than that, just one room," one elderly woman recalled as she sat down with Stabroek News.
She recalled that persons struggled to make a living with just 6 months of cane-cutting and then no work for the next 6 months. This changed, she said, when the government took over the industry and stated to develop the estate in various ways.
After the establishment of the Labour Welfare Fund, 800 sugar workers living on the estate at that time were granted a loan of $500 which they used to start building homes. Residents of the new area started cultivating fruit and vegetables, which proved a reliable additional source of income as the community grew.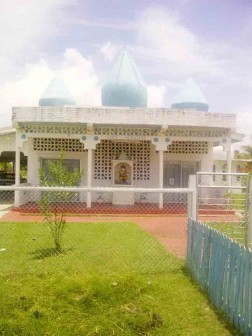 Today, residents enjoy the basic necessities and live a simple, yet not uncomfortable lifestyle. "The day to day basis is people who working on the estate… they solely depend on the sugar estate, three-quarters of the population works there. If not, they cannot survive because GuySuCo is one of the largest industries in terms of workers here," a sugar worker residing in the village said.
Several small shops could be seen in the village, including some liquor establishments, but no large enterprises.
The man explained that Enmore has developed greatly over the years, with residents now establishing themselves as they advanced from ranges to living in a community that has good roads, a community centre, three schools (nursery and primary), a new market and a clinic.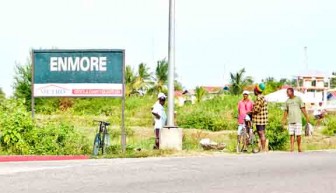 Their day-to-day lifestyle, he said, can be compared to that of others living in the countryside: "Most of the women here are housewives, so when they finish their chores and thing they just relax… all the men working… all the young people working."
During their leisure time, the men enjoy fishing while the women work in their kitchen gardens tending to their plants as they converse with a neighbour.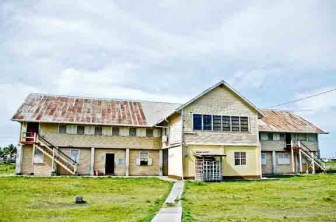 He added that the people of Enmore have no problems with each other.  "Everybody living peaceful. We living as one," he said.
While it was noted that many had migrated from the community, either to the city or another country, persons who had grown up in the community did not see this as an option, because the village is a secure place and is suitable for raising a family.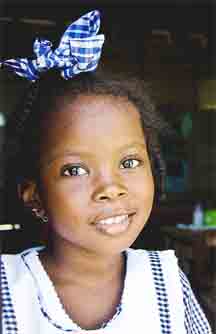 "It's peaceful and quiet and it is not very dangerous… I think it's a very safe environment to grow children or just to put down roots," a young teacher of the Enmore Primary School told this newspaper.
Today's generation as compared to previous ones, she said, do not appreciate the lifestyle, and are attracted by the bright lights of the city and other places. "The attraction nowadays has pulled them [youths] away from the cultural background so they don't really live as close-knit as our forefathers would have," she said.
"The people back then was different. Like how we call her nanny [pointing to her grandmother], it's a fondness that we have for the older folks but now you'd find the younger people moving away from that. They don't relate to the older folks… they find them burdensome."
With a predominantly Indian-Guyanese population in earlier years, there were many mandirs.  However, nowadays with a more mixed population, Christian churches can be seen as well, the longest standing one being St Marks Anglican Church. It has the largest congregation with persons not only coming from Enmore, but neighbouring villages as well.
Residents agreed that whatever a person's religious beliefs, every holiday is respected and celebrated by all.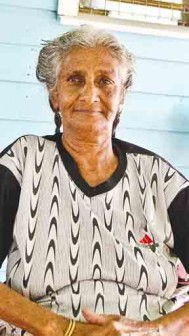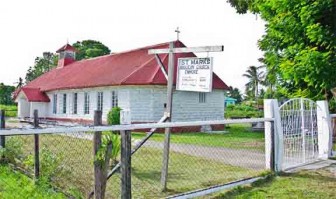 St Marks Anglican Church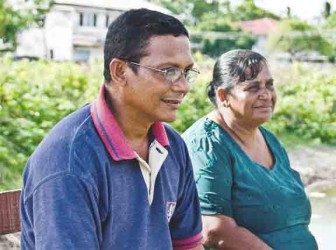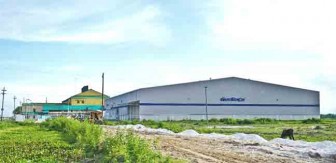 Around the Web