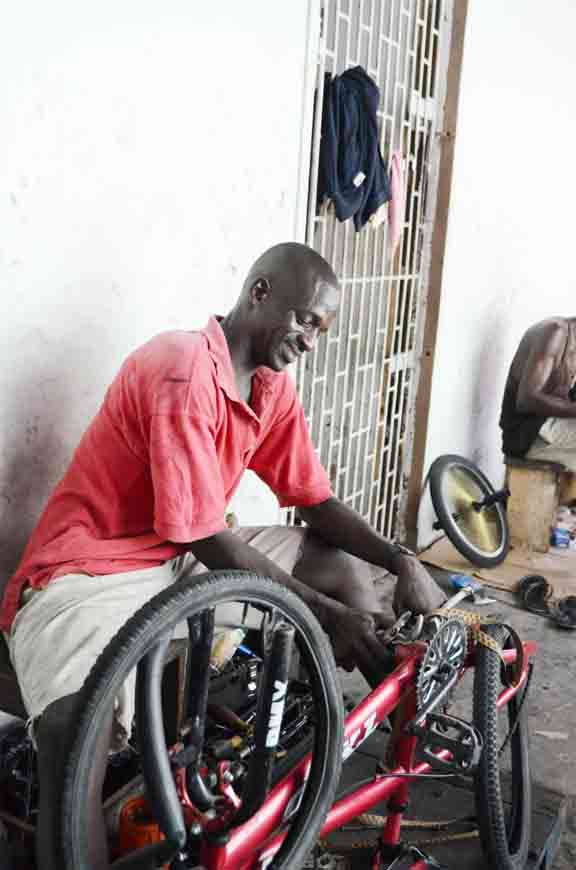 On a hot, lazy afternoon, Ian Jackson sits outside a bicycle shop, working away on a broken cycle chain. He is forty-three years old and is hearing impaired. With the aid of a sign translator, the newspaper learned that he has been repairing bicycles for nearly fifteen years – five at his previous place of employment, and ten at his current one.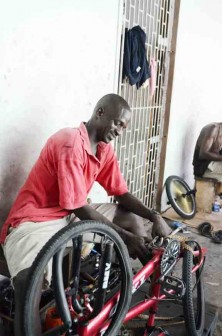 He was educated at the David Rose Community High School and upon leaving in 1986, enrolled in the Government Technical Institute to learn carpentry.  Mr Jackson said that he was content doing carpentry after leaving school, but was left unemployed when his boss migrated, which led him to take up repairing bicycles.
Currently he resides in Sophia with his girlfriend and thirteen-year-old son, and he is satisfied. Although Jackson acknowledged that he does encounter difficulties being deaf, since he is disregarded by some people and receives no government assistance, he is happy that he is able to provide for his family using his skills.
Around the Web