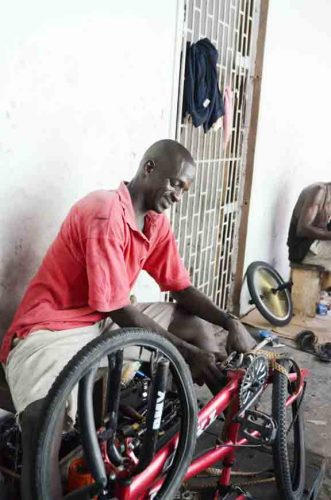 On a hot, lazy afternoon, Ian Jackson sits outside a bicycle shop, working away on a broken cycle chain. He is forty-three years old and is hearing impaired. With the aid of a sign translator, the newspaper learned that he has been repairing bicycles for nearly fifteen years – five at his previous place of employment, and ten at his current one.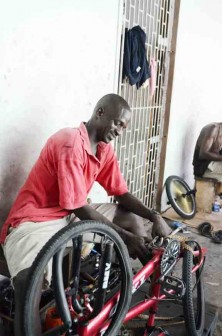 He was educated at the David Rose Community High School and upon leaving in 1986, enrolled in the Government Technical Institute to learn carpentry.  Mr Jackson said that he was content doing carpentry after leaving school, but was left unemployed when his boss migrated, which led him to take up repairing bicycles.
Currently he resides in Sophia with his girlfriend and thirteen-year-old son, and he is satisfied. Although Jackson acknowledged that he does encounter difficulties being deaf, since he is disregarded by some people and receives no government assistance, he is happy that he is able to provide for his family using his skills.
Comments
CARACAS/HOUSTON (Reuters) – Venezuela's unraveling socialist government is increasingly turning to ally Russia for the cash and credit it needs to survive – and offering prized state-owned oil assets in return, sources familiar with the negotiations told Reuters.
By Carl Bildt CHICAGO – We are now in the final days of the industrial age.

During Men's Health Week, the man/woman in the street were asked to speak on their lifestyles and what they do to maintain their health or to encourage their significant others to lead healthy lifestyles.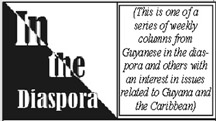 By The Caribbean Voice There are no reliable statistics on the amount of persons engaging in the use of illegal drugs or those described as addicts.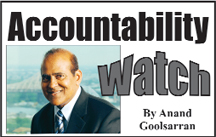 In last week's article, we referred to the two recognized methods of accounting for costs relating to the exploration, development and production of crude oil and natural gas: the "successful efforts" (SE) method and the "full cost" (FC) method.