By Roxanne Clarke with photos by Anjuli Persaud
There is a rural community not far from Georgetown whose peace is only shattered by the whine of vehicles racing on the highway. With Haruni to the east and Madewini to the west the village of Yarrowkabra lies on the sand and clay belt about two hours from the city. Yarrowkabra is an Amerindian word which probably derives from a species of fish, the yarrow, which is plentiful in the area. The village is said to have an estimated population of 800 people mostly of Amerindian and African descent.
While the community had humble beginnings, villagers take pride in the achievements that this small part of Guyana has accomplished over the years. Stabroek News  was greeted by Ingrid Schultz, a friendly woman who has been living in the area for the past 50 years. Seated under the shade of the trees in the afternoon, Scultz described growing up in the community since she was 12 years old: "My parents migrated from Pomeroon for us to come and live here, but girl, how things really changed compare to back in the days. Back in those days it hardly even had houses in this place; it only had about twenty houses then… Most of the area was covered with tall thick forest."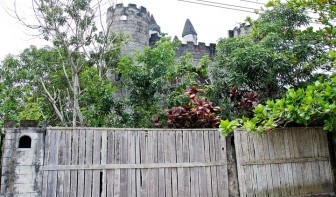 She went on to elaborate on the dangers: "I can remember those days when I use to meet up with the tigers," she said; "I used to fetch water every day from the creek and I used to see tigers in the trail… Oh! how I used to run fu me life!" On one occasion she recalled, "I used to work in another village, so one day I was coming home from work and on my way my eyes came into contact with one big tiger paw printed in the sand; my heart almost left me, I ran so speed that day…because I was not sure if the tiger was any way near."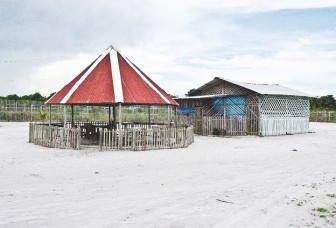 According to Schultz, hunting for wild meat was a popular activity among the villagers back then, since there were no shops in the area to purchase any meat. "My husband used to go out into the woods and hunt for deers, labba, etc, and when I finish preparing this meal, girl you would bite your finger off, the meat really tasted delicious. Even up to the other day my husband asking me when again he will get to eat some labba curry," she said. However, she went on to say that these animals were rarely seen in the community nowadays because a lot of people have moved in, although late at night if one is driving on the trail you might see one.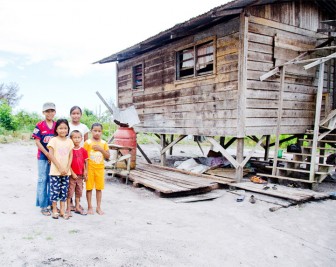 For Schultz, Yarrowkabra is a place where "life is what you make it," and she said she is very happy that her parents allowed her to grow up in this village. "If you can live in Yarrowkabra you can live in any other part of Guyana."
Hubert Campbell, another resident who has been living in the area for the past 14 years related to this newspaper his experience of living in the community. "I remember them days I walked the dark trails at night with my flambeau lamps because them times it never had no electricity in the area," he said. According to some residents they are still faced with the inconvenience of studying by candlelight and going to bed early because electricity is not supplied to the entire community.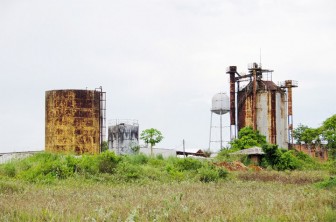 Today residents enjoy the basic necessities and live a simple yet not an uncomfortable lifestyle. A number still do farming, as well as rear poultry and livestock; some women have small hair salons at their homes, while others bake cakes, pastries, pies, etc, to sell, or work at a charcoal-burning business in the village. The youths sometimes leave to go to the interior to seek work.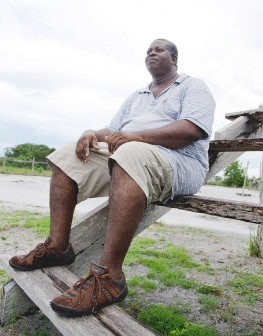 The charcoal industry according to villagers, is one of the most vibrant businesses in the area. While the glass factory is no longer in operation, the charcoal business which is run mostly by women has now filled the vacuum and quite a lot of the women seek work there.
Althea Peters, a resident who has been working in this business for quite some time said that because there are no job opportunities in the area or on the Linden-Soesdyke Highway she joined the business and it has been able to provide for her family. "Toiling in the heat of the sun is not  an easy task; sometimes the coals take about 2-3 weeks to burn and it takes about the same time and even longer to be cooled off,  but if I was to look at that how would my family eat when the day come?" she said. Many residents said that they joined the charcoal business because it is the only job offered in the community, while others noted that travelling out of the village to seek employment is beyond their means.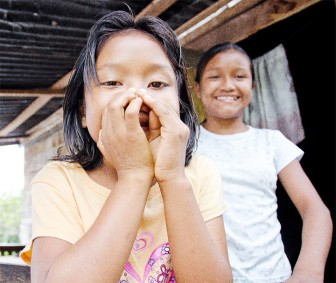 Most of the residents complained about the bad roads, lack of potable water throughout the community, the need for a medical clinic which functions every day and an urgent need for electricity in all parts of the area.
A few churches are dotted around the village, while rickety, empty houses tell the story of those who have migrated. However, residents agreed that the mixed village is harmonious.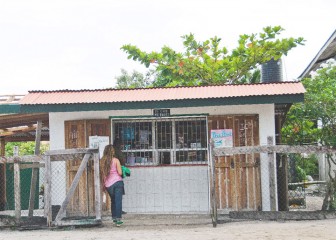 Yarrowkabra houses one of the most prestigious resorts located in the region. The Big T Resort is one of the well-known weekend getaways where families can go to experience the beauty that nature has to offer. On weekends the young villagers indulge in bush cooks, sports such as cricket, football or sal-out, a popular game played in the sand. There are also a few sawmills, rum shops, family shops and clothes boutiques in the area. Simone Webster's hangout spot is one of Yarrowkabra's more popular for relieving stress after a long week of work. Here residents enjoy hot chips served with cold beverages.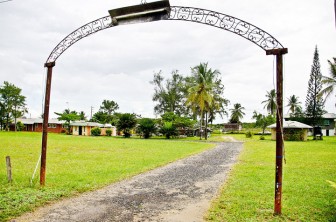 One of the more interesting attractions in the community where everyone seems to know everyone is a house reminiscent of a mediaeval castle.
There are no schools in Yarrowkabra, therefore students attend the Kuru-Kuru Primary, Haruni Primary, Dora Primary and Secondary, or the far off Timehri Primary and Secondary Schools. "The area really needs a secondary and primary school… it is very expensive to send your children to schools in the other areas," a resident said.
One student who attends the Haruni Primary told this newspaper that he experiences transportation difficulty because there are not many vehicles operating on the highway to take students to school. "One time I walked in the hot sun from my school to Yarrrowkabra but when I reached home I was so tired that I went straight to my bed… the next day I couldn't go to school because my feet hurt me so much.. We really have it hard on school days to reach and return home from school," he said.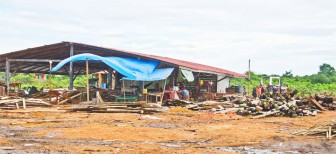 The community has however produced outstanding performances from many students, such as Troy Sagon, who studied in Cuba and has a degree in Medicine. He is now a practising doctor at the Diamond Diagnostic Centre on the East Bank. According to the Chairman of the community, Don Profit, there are some youths such as Colin James, Seon Seenauth, Marlon Simons and a few others who have been making their community proud.
Profit also said that crime is low although incidents still occur. She said that there is a community policing outpost which is prompt in dealing with any reported crimes. In the past one resident said, shop-owners were targeted by bandits. "One time they tied up a man and his wife and beat them up… it was some men who I heard came from Georgetown used to ride around with their bikes and rob people," he said.
The day's activity for many commences as early as 4.30am. Most of the compounds in the area are well kept because according to residents it is a tradition to sweep the yard before the early morning sun approaches. Almost in every yard coconut, 'buck cashews' and pineapples can be found. The cashews are sometimes placed in jars with sugar to ferment into wine, Calvin Moffatt, who has been living in the area for the past 11 years, said. When asked what some of the things residents enjoy most about the community were, the response was that it was one of the most beautiful places on the highway, because it is very quiet and people could just sit and relax or meditate on life. Others added that they enjoyed the land space most. "Here you have enough space to farm, rear your poultry or do what makes you happy. You don't have to worry about nothing here; you can be as comfortable as you want to be," said a resident.
Around the Web