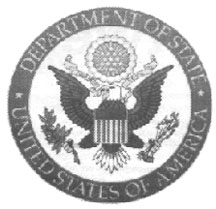 This edition of Ask the Consul addresses children's issues that are handled by the Consular Section of the US Embassy.
Applying for a Non-Immigrant Visa for a Minor
Minor children (under age 18) applying for a tourist visa should appear at the Consular Section with both parents or a court appointed legal guardian and a newly issued (within the past two years) birth certificate from the General Registrars Office. Parents/guardians must bring photo identification. Non-travelling parents must give permission, in person, for the child to travel. A non-travelling parent residing outside of Georgetown (or Guyana) may give consent for the child to travel with a notarized letter of consent.

Birth Abroad of a U.S. Citizen and Consular Report of Birth Abroad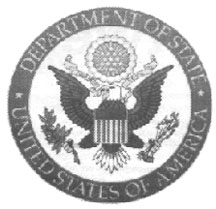 Most children born abroad to a U.S. citizen parent or parents acquire U.S. citizenship at birth. As soon as possible after the birth, the U.S. citizen parent should contact the nearest American Embassy or Consulate. When it is determined that the child has acquired U.S. citizenship, a Consular Officer prepares a Consular Report of Birth Abroad of a Citizen of the United States of America (Form FS-240). This document is recognized by U.S. law as proof of acquisition of U.S. citizenship and is acceptable evidence of citizenship for obtaining a passport, entering school, and most other purposes. Failure to document a child promptly as a U.S. citizen may cause hardship for the parents or child later on when attempting to obtain a passport or register for school.
Please remember these points:
1. A Consular Report of Birth can only be requested through an American Consular Office overseas while the child is under age 18.
2. An original Consular Report of Birth is given to the parent(s) within two weeks of the approval of the report of birth.
3. You may replace, amend or request multiple copies of a Consular Report of Birth at any time. These requests are made by contacting the Department of State in Washington DC.
International Child Custody Disputes
American citizens residing overseas are subject to the laws of the country in which they are resident. If you find yourself involved in a child custody dispute and unable to reach an amicable settlement, your only recourse may be court action in the child's country of residence. If so, you may need to obtain a foreign attorney to represent you in court. You can obtain a list of local attorneys and general tips about retaining a foreign attorney from the nearest U.S. embassy or consulate. Parents should be aware that custody decrees originating in the U.S. are not automatically recognized overseas; consult an attorney or legal expert. Parents should also be aware that the U.S. Government is limited in the assistance it can provide. While U.S. authorities can provide general information pertaining to a country's legal system, assist in identifying any local resources available to U.S. parents, issue passports to American citizen children, and conduct welfare and whereabouts visits, U.S. officials cannot intervene in another country's legal process, including taking custody of a child, forcing the child's return to the U.S., or attempting in any way to influence proceedings in foreign courts.
If a child has been abducted or wrongfully retained by a parent overseas, the left-behind parent should contact the closest U.S. embassy or consulate, or in the United States, the Department of State's Office of Children's Issues, for information on options available to you.
In an effort to prevent international child abduction, many governments have initiated procedures at entry/exit points. These often include requiring documentary evidence of relationship and permission for the child's travel from the parent(s) or legal guardian if not present. Having such documentation on hand, even if not required, may facilitate entry/departure.
If you are concerned that your child is at risk, you may visit http://travel.state.gov/family/abduction/prevention/prevention_560.html for information on precautions you can take, including how to enroll your child in the Children's Passport Issuance Alert Program, or contact the nearest U.S. Embassy, Consulate, or the U.S. Department of State's Office of Children's Issues in Washington, DC, telephone 202-736-9090.

Missing Child/Lost Contact with U.S. Citizen Child in Guyana
When family or friends lose contact with a U.S. citizen abroad, they often ask the Embassy to search for and give information about that individual's welfare and whereabouts. The Consular Section tries to comply with such requests after determining carefully the reasons for the inquiry. If the Consular Section has the address of the U.S. citizen about whom the inquiry is being made, a Consular Officer will inform the American of the inquirer's interest in getting in touch with them and pass on any urgent messages. Consistent with the U.S. Privacy Act, the officer then reports back to the inquirer the results of their search efforts. Except in emergency situations, the Consul will not release any details about a U.S. citizen's welfare and whereabouts without the citizen's expressed consent.
***
"Ask the Consul" is a fortnightly column from the U.S. Embassy answering questions about U.S. immigration law and visa issues. If you have a general question about visa policy please email it to us at AskGeorge@state.gov. We select questions every other week and publish the answers in Stabroek News and on our website at http://georgetown.usembassy.gov/ask-the-consul.html . Information about visas and travel can be viewed at http://georgetown. usembassy.gov, http://travel.state.gov, and at http://www.dhs.gov. Applicants are strongly encouraged to prepare their own documents and avoid third-party advice. U.S. Consular rules change frequently and non-US government advisors often provide inadequate or inaccurate information.
Other than the questions we select, we DO NOT respond to questions sent to Ask the Consul. Please contact the visa inquiries unit (email visageorge@state.gov or call 225-7965 between 8 am and 4 pm Monday through Friday) if you have questions about a specific case.
Around the Web