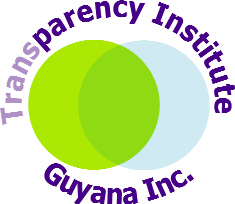 "We the people of India give ourselves a corruption-free India" These were the words of a supporter of the man who has won the hearts and minds of thousands of Indians and forced a nation to turn within to examine the corruption that became an intrinsic part of everyday life.
Kisan Baburao Hazare, popularly known as Anna Hazare, a former soldier in the Indian Army has emerged as the face of the anti corruption movement in India.  The 74 year old social activist ended a twelve day hunger strike yesterday following the commitment made by India's Parliament to consider his demands for reform to curb the corruption that has made the lives of many Indians an unbearable state of being.  Hazare has called for the appointment of an Ombudsman with powers of oversight of the highest to the lowest level of officialdom.  His non-violent message which bears the trademarks of Mahatma Gandhi's own struggle has captured the imagination of hundreds of thousands of people in and out of India.  His message transcended class and brought to the streets supporters from all stratas of Indian society.  In a time when cynicism is rife, when individualism rather than community is fast becoming the norm and social movements have given way to economic concerns it is perhaps not surprising that there is room for the emergence of individuals as charismatic as Hazare.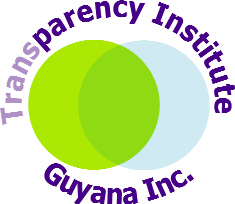 One wonders whether the success of Hazare's movement was born out of the profound hopelessness and disenfranchisement of people from economic and political power or whether in a time of massive technological advancement where communities now exist in cyber space and interaction consists of "tweets" Hazare reminded those who around him that the power of the human spirit can be the greatest force for change.
Hazare cast his net wide in terms of his social work which encompassed anti corruption, freedom of information and community development through the participation of citizens.   His appearance which is almost Gandhiesque, points to a man of simple origins armed with little else than a desire to better the lives of his countrymen and women.  His non violent approach was to embark on indefinite hunger strikes persuading the Government of India to act on key issues which he felt were hampering development.
According to the website www.annahazare.org Hazare's anti corruption work began in earnest in 1991 when he began a public movement against corruption which led to revelations of corruption by forestry officers.  The Indian government's failure to act on the issue led Hazare to embark on what would become his trademark hunger strikes.  In response the government took action against several Ministers and hundreds of forestry officers based on evidence presented by Hazare.  Recognising that access to information was critical to the anti corruption movement he then embarked on a campaign for a Right to Information Act.  Once again when his extensive campaigning failed to impact on the government he began a "do or die" hunger strike in 2003.  In response the Indian government introduced the Right to Information Act.  Hazare then travelled throughout India educating people about the Act by way of direct interaction and advertising.
His most recent hunger strike has struck a global chord.  According to Hazare "People power is bigger than everything, and this movement is bigger than the ministers and the government".  According to a  Washington Post article by Simon Denyer published August 12, 2011, "The India Against Corruption Movement coalesced late last year in the wake of two massive corruption scandals …a Facebook page helped spread the word and enlist organizers across the country….it was the tried and tested Gandhian method of fasting that energized the campaign as nation's television screens were filled with images of the frail Hazare in April".
Hazare's story can be easily romanticized if it were not for the many people working within the movement, organizing and mobilizing behind his very public profile.   According to Denyer twelve million people have pledged their support.  Those numbers may well have increased since that information was made available.
Hazare's story is more extensive than can be captured in this article however it is a story worth reading if not to remind the most cynical that within each of us there is the capacity to effect change whether in our own lives, in our communities and in our country; that the courage to speak out against wrongdoing and to demand a better society and a better world does not only lie with a few special people.
What Hazare has done is to remind the world that the common man and woman have the power to make governments accountable to the people.  That a stakeholder is not necessarily a group of people in a structured organisation but an individual whose life and that of their family is affected by corruption whether petty or grand and when those stakeholders come together in a meaningful way they can be a force for change.
Around the Web