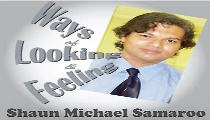 Internet-driven technology continues to transform the world, and the new future rushes at the global village so fast that the old order comes crashing down with hardly any warning.
For developing societies like this one, this news is good because we could bypass the industrial phase and build a technology society.
Migrated Guyanese overseas feel the enormous pressure people in developed societies face today as disruption causes turmoil and chaos, even in the mighty US.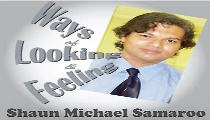 This breeds an opportunity for this country to really engage its overseas citizens. After all, many of the hundreds of thousands of people born in this country living abroad retain their Guyanese citizenship.
Apart from the cash-inflow that a free flow of incoming overseas community would bring in, this society would benefit enormously from the skills boost, a greater depth of ideas for solutions, and a breadth of experience in all aspects of society that could only be good for everyone.
One of our fundamental flaws is this inability to attract a large influx of overseas-based Guyanese to play a serious role in this country.
Inspiring stories circulate in the US and Canada of overseas-based Jamaicans making a huge difference for their homeland. India, with its Non-Resident Indian (NRI) programme, leads the way in incorporating the global Indian population in its rapid development. The same with China.
In Ontario, Canada, a group of male Canadian-Guyanese professionals and business owners meet every Friday night in a social club.
Led by veteran businessman, Malcolm Cho-Kee, the group, numbering close to 40 members, meets at his office, and each week volunteers cook traditional Guyanese food for everyone. Members stay till the wee hours of Saturday morning to engage in robust discourse on Guyanese politics, while indulging in dhal and curry, fried fish or cook-up.
Each of these guys wants to come home. They yearn to play a part in Guyanese society. They meet and keep the Guyanese spirit alive because they see themselves as Guyana-born and bred.
They are from every ethnic background – Chinese, Portuguese, Indo, Afro and Amerindian.
They express profound passion and care for their homeland.
Some have investments in this country. One retired gentleman plans to retire "home" as a farmer this year, after living in Canada for over 30 years.
He has secured acres and acres of land in Demerara to plant.
Yet, migrated Guyanese living in North America whom this columnist has spoken with express profound disillusion and dissatisfaction about the state of the society.
Overseas-based Guyanese want to play a part in their birthplace. But they feel that the lax security situation, the poor public health system, the lack of quality education for their children, and disdainful government enthusiasm for their abilities erect walls that keep them out.
Of course, such policies as building a 1,000-unit housing development targeting overseas Guyanese who want to retire home come as welcome news.
But overseas-based Guyanese want to do more than just retire.
They want to play a role. Their education, their skills, their instinctive experience for social order learned from living in a developed society, their knowledge could do so much.
This is the crucial insight that this society needs to get: we live in a global knowledge society, and to build a technology-driven Guyana, we must attract people of knowledge – that ingrained instinctive knowledge that comes from living for years and years in a developed society.
The world today is a different place from even ten years ago. So our development strategy must be based on a global community, not just a national economy. We are integrally involved in a global socio-economic order.
And hundreds of thousands of overseas-based Guyanese have the knowledge that would short-cut the process of development.
It seems imperative that we dialogue with overseas Guyanese on how to embrace this knowledge-asset.
As a nation, we can learn from how others achieve their success.
In Google's case, the company that started as a tiny corporation in 1998 had grown so much in a mere ten years that it was fast becoming what it is today – the world's biggest and most profitable corporation.
In fact, in just five years, the corporation had mapped out a development strategy that launched it into a global giant.
As author of the book 'Planet Google' Randall Stross writes in his Introduction, "by the end of 2003, the last year before its IPO (Initial Public Offering), Google had 1,628 permanent employees; only four years later, at the end of 2007, the number had grown tenfold, to 16, 805".
Stross asked Google founder Larry Page about this phenomenal, unprecedented growth. Page said Google's vision is to provide "all the world's information to everybody in the world."
When we talk of a development strategy for this country, with our vast assets of land, precious mineral, farms, forests and water resources, we could take a leaf out of the Google way of seeing the new world we live in today.
It's a new world, an Information-driven world, where knowledge is asset. And this country beats any Caribbean country in having a knowledge-asset base in its vast diaspora.
We talk a lot about it, but do too little.
Even in the Industrial Age's formative years, the Knowledge Age was envisioned. We see this with the vision of Andrew Carnegie, the then richest man in the world, who generated his wealth from steel.
Carnegie spent his wealth to build public libraries all over the world, in every corner of the globe, including our own National Library.
The Industrialist wanted libraries to freely spread knowledge. Today, Google is digitizing that knowledge base, with its programme to convert every book and piece of knowledge into a digital form.
In 1996, best selling business author Jeremy Rifkin was warning the world in his book "The End of Work – the Decline of the Global Labour Force and the Dawn of the Post-Market Era" about "technology, jobs and the future".
The writing has been on the wall for a long time. We see it, and we know what it takes to build a 21st century society. Yet, we remained mired in 40 percent gross poverty.
"The very idea of broadening loyalties and affiliations beyond the narrow confines of … the nation-state to include … a new commitment to community will take hold", Rifkin wrote in 1996.
In 2011, we must embrace a new strategic commitment to the global Guyanese community.
Around the Web