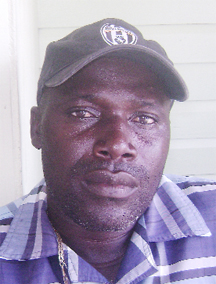 Continuing our series, this week we asked the man and woman in the street in Mahaica and Mahaicony to talk about the most important issues they would like politicians to address. Their responses follow:
Michael Henry – self employed: 'I think that they should address the cost of living. It is too high and the pay is too low. If they could raise the pay to suit the cost of living, we would live better. Imagine people working and they got to thief plus work to earn a living. The high cost of living is the cause of the high crime rate in this country.'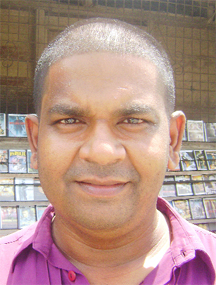 DyaRam Balkaran – public sector employee: 'I think that they should look at elevating the standard of living so Guyana can be a better place for all of us. This is our home. I applaud the current government for the efforts being made and things being done. Politicians should tell us more about their visions/plans for our country for the next five years. We are long awaiting the new Mahaica Market; we know it's in store, but we have been waiting a while, so they should look into it. Our Belmont road going back to Helena Number One, when will it start? We've heard it will be done, but when? It is in a very deplorable condition.'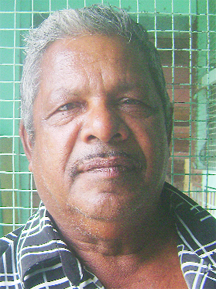 D. Jagnarine – taxi driver: 'They need to look at the corruption, there's too much corruption in the country. Kidnapping, drug trafficking, crime, and so on is what they need to look at. Too many illegal things happening in the country. Every day you open the papers them and you seeing a kidnapping, a murder, or something going on and you nah hear nothing ah come out ah them stories. You living in fear for your life. I think that they need to reinforce the police force. They also need to look at the [old] Mahaica Bridge that is in a deplorable condition. The bridge deh really bad and this is the bridge that we does use plenty more than new one. The De Hoop branch road also needs repairs.'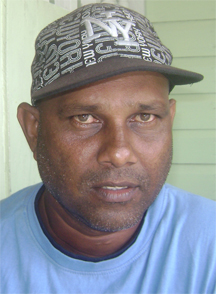 Deolall Tomby – bus driver: 'I think they should do something about the gasoline prices. It's too expensive. We have to pay $980 for gasoline at Guyoil, and when we ask the passengers for just $20 more they ain't want pay it. The school children them ah suffer too, cause when we got to pay so much for gas they too have to pay the raise in fares, and they can't pay it. Also the school them; they should send some Neighbourhood Police to cross them children on the road after school [especially round Novar Primary School], cause they don't know how to cross. They just get them deh and paying them and them nah do nothing much. They should look into that cause it got some people does come round the turn like madman and sometimes children would get knock down.'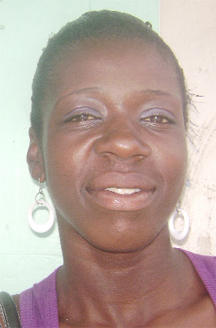 Sasha Rutherford – private sector employee: 'I think there needs to be more jobs for young people. I did the SIMAP course with some other young people, and up to now we're still waiting to work at the Mahaicony Hospital, but they're only employing persons who didn't take the course. That is my main topic of concern.'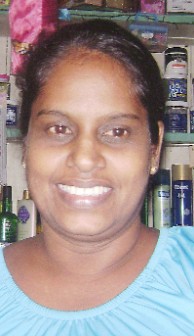 Shantie Ramden – self employed: 'They need to look at the streets in Helena Number One. The streets are in a deplorable condition, and we really need street lights there, because it does be very dark at nights. They also need to regulate the speed of vehicles on the roads, because too many accidents are taking place. Drivers need to look out for school children on the roadways especially, mostly around school areas.'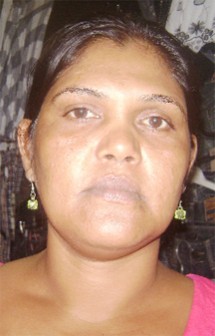 Yasmattie Benjamin – self employed: 'They need to address the blackout situation, especially in our area. On Tuesday [21st June], whole day we had blackout until Tuesday night. This hinders people who have their business, and then when you go home you can't see, you have to light lamp and candles. The light bill is another thing. My mother is a pensioner and is only she and one of my sisters living, and she don't use plenty current; she don't press and so on, and her bills come in $16,000 and up. She is too old to have to pay so much. Not only her but the majority of the people complaining; they [the light people] don't come and read your meter, they just estimate and send the bill high, high.'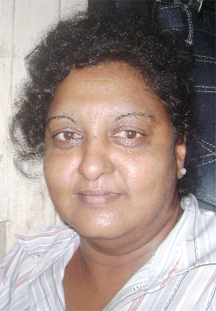 Carol Kanhai – 'I have a problem with the high light bills. I used to pay $5,000 and now is $7,000 and $8,000 and more, and is the same appliances I using. I have other bills to pay. The minute you're late they ready to cut you off. But the blackout ain't decreasing. I'm living in De Hoop Road next to the primary school and I notice that some parents don't send their children to school, so I want the politicians to look into that. Soon as rain drizzle children absent from school; the most you does get going is 25. I think they need to reinforce the truancy act.'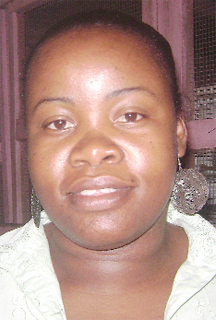 Desron Thomas – private sector employee: 'I think they need to address employment for the youths, cause more youths finish school and they have no jobs. The state of the market is a next thing; it is bad enough. Also the streets, especially Market Dam; they need to look after the streets. The big bridge too needs to be repaired, cause that is where the school children have to pass. Since they build the new bridge, the old one is neglected. They should also help the community with more street lights, cause some people have to go home late and it is usually very dark.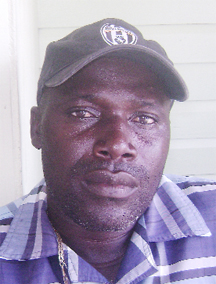 Winston Franklyn – bus driver: 'The first thing is the people wages; the kinda wages they pay to the cost of living can't work, cause that is what leads to crime. Unemployment is one of the major issues in Guyana right now. In this area [Mahaica/Mahaicony] there are about 60 out of every 100 youth, who are unemployed, and having nothing to do after the rice season [when they are fortunate to be employed] they look for trouble. Secondly, I think they should open up back National Service to get the youth out of the streets. That's the main thing for my area. Employment and better wages can solve all crime. They need to open some institution or factory to train youth or where they can benefit from long term employment. They should open factories where we can create more of our own products and export more instead of importing. This can also serve as a long-term benefit for our youth. VAT is also way too high. I operate a minibus and the prices for parts killing me. If they could address the VAT, we would be really grateful.'
Around the Web