Guyanese Dr. Cary F. Fraser, a historian of international relations, has been appointed the new president of the University of Belize, a release from the university said.
The release, which was published on lovefm.com, said that Dr Fraser has written extensively on American foreign policy in the Caribbean and the wider world, the history and politics of race in the United States, the Caribbean, and contemporary international relations of the Middle East and the politics of Islam.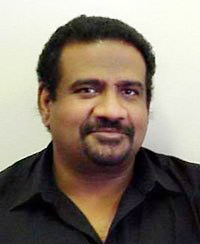 According to the university his work has been published in Canada, the Caribbean, the UK and the United States. He has pursued a multi-faceted career as a high school teacher, a researcher on indigenous and other populations in the Mazaruni area of Guyana, and as a project officer for the Caribbean Conference of Churches working in both Guyana and Suriname. He has also served as a Human Rights Observer for the OAS in Haiti. He is going to the university from Pennsylvania State University where he taught in the Departments of African and African American Studies and History. He had also served as the Director of the Africana Research Center.
Comments

Congratulations are extended to Sydacia Bunbury, who was awarded a Master of Science Degree with distinction in Rehabilitation and Mental Health Counseling from Hofstra University, Long Island, New York in December 2012.

Congratulations to Jennifer Cumberbatch who graduated with a Master of Education Degree from the University of Guyana.

Congratulations are extended to Mohan Samwaru aka 'Sir Mohan' of Area 'Y' Cummings Lodge on his completion of a Masters Degree in Business Administration (MBA).

Congratulations to our beloved son Richard Brendon Kansinally who graduated with a BSc Degree in Civil Engineering (distinction) We are proud of you.

Guyanese Louise Blenman was recently appointed to the position of Justice of the Appeal Court – Eastern Caribbean Supreme Court, after serving nine years as High Court judge in the Eastern Caribbean Supreme Court.