Dr Richard Van West-Charles, a former health minister in the PNC government, today announced that he has joined the AFC campaign, saying it is the only party going to the elections that has moved away from race politics.
The announcement was made at a news briefing at the AFC's campaign headquarters, where former PPP member Rajendra Bissessar was also presented as new member of the party's team and he said that talks are ongoing to recruit former PPP/C Minister Moses Nagamootoo. Nagamootoo, a popular member of the ruling party who was initially in the running to be its presidential candidate, is out of the country and could not be immediately reached for comment.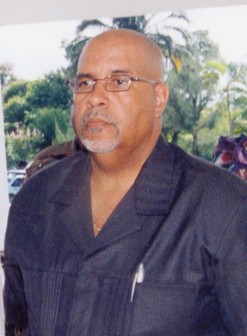 Van West-Charles, who is the son-in-law of late former president and PNC founder Forbes Burnham, returned to Guyana two years ago after an early retirement from PAHO/WHO, where he worked for 19 years.
He subsequently launched a campaign to be the leader of the main opposition PNCR, but later threw his support behind the late Winston Murray in his leadership bid. Murray, however, lost to incumbent leader Robert Corbin at party elections.
Van West-Charles said today that the AFC was welcoming to persons from both the PPP/C and the PNCR without forcing them to conform to a party agenda.
Around the Web