Local authorities have no evidence yet that 115 kilogrammes of cocaine seized in Suriname on Tuesday originated from Guyana, as Surinamese authorities have reported.
A senior investigator, contacted on a report in the Star Nieuws in Suriname, told Stabroek News that his Surinamese counterparts have not made contact and there is no evidence yet linking the cocaine to this country.
The Star Nieuws reported yesterday that units of the Judicial Service of the Police Corps of Suriname seized the cocaine and authorities believed it originated from Guyana. According to the report, the Head of the Judicial Service Commis-sioner Krishna Hussainali-Mathoera said investigators believe that the cocaine was smuggled across from Guyana to Nickerie and then transported by road to Paramaribo.
Following the bust, four Surinamese, including one woman, between the ages of 20 and 40 years, were arrested. The report stated that quartet was arrested on the same day of the seizure by a special arrest team of the Anti-Narcotics Brigade and the Intelligence Narcotic Unit.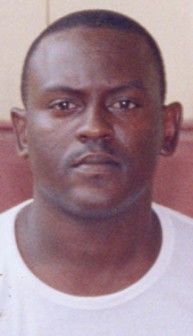 The report also said that Suriname police arrested three persons, including a Jamaican and a Guyanese, in connection with the seizure of 52 kilogrammes of marijuana. The seizure was made at Calcutta. Authorities say the marijuana might have originated from Jamaica.
Meanwhile, local sources have told Stabroek News that Guyanese ex-policeman Ryan Gomes, who was held following a drug bust in Suriname in January, is expected to be appear in a court in the neighbouring country today on drug trafficking charges. de Ware Tijd had reported in January that units of the Suriname Police Force intercepted 28 kilogrammes of cocaine, US$147,000, two handguns, two cars and a mo-ped during raids on two separate locations.
Gomes has been in custody in Suriname for over three months. It was pointed out that Suriname's justice system allows police there to keep persons in custody without charge for extended periods, once there is probable cause.
Gomes was held several years ago in connection with an abandoned aircraft found at the Kwapau airstrip in Cuyuni-Mazaruni. Shortly after the find, Gomes, who was a serving police constable at the time, was charged along with Romel McKenzie over unlawful possession of ammunition, which was found locked in an abandoned Toyota Tacoma 4X4 at the interior landing site.
Around the Web