John Mootooveren is the first ever Guyanese to be picked for the Schenectady, New York council, according to the Times Union.Com.
It reported today that the ruling Democrats yesterday announced their slate of City Council candidates, a day after mayoral candidate Roger Hull held a City Hall news conference with those who will run with him on the Alliance Party line in November.
The report said that city's Democratic committee picked Mootooveren, head of the Guyanese American Association of Schenectady, and Leesa Perazzo, a group sales manager at Proctors, for two vacant council seats.
Mootooveren, 39, an accountant at Turner Construction, said he offers fiscal knowledge.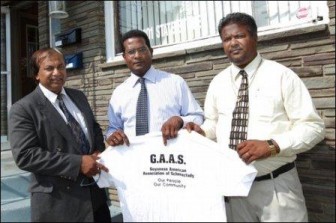 According to the report, the Democrats did not announce their choice for mayor although it's almost certain to be council President Gary McCarthy, who will handle mayoral duties after Brian U. Stratton leaves office April 3.
Around the Web