President Bharrat Jagdeo has promised an additional $5 million for the Matthew's Ridge Hospital for this year.
The Government Information Agency (GINA) reported that during a visit to the Region One community on Tuesday, the President announced that government will be making $5 million available which will be spent on enhancing the hospital's capacity to ensure better healthcare delivery. The sum adds to the allocation for the hospital in this year's budget, according to GINA.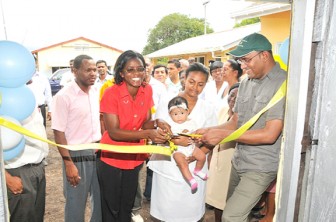 It said Jagdeo urged the doctors, medex and the community to use the money which will be sent into the region as early as next week, on priority aspects of the hospital. The President also engaged regional officials in discussing ways in which government can assist in upgrading the hospital's infrastructure and assured them that more funds will be made available to carry out such works, GINA reported.
During his visit, Jagdeo also commissioned a generator which will see the health institution benefiting from adequate power supply thus enabling doctors to use some of the modern pieces of equipment that are available at its disposal, GINA said.
Around the Web