DHAKA, (Reuters) – New Zealand captain Daniel  Vettori is placing his faith in his top-order batting ahead of  Friday's World Cup quarter-final against South Africa.
New Zealand handed Pakistan their only defeat of the  tournament so far after their batsmen took 114 from the last six  overs with Ross Taylor finishing on 131 not out.
"I think that will be the key to our success," Vettori told  a news conference on Thursday.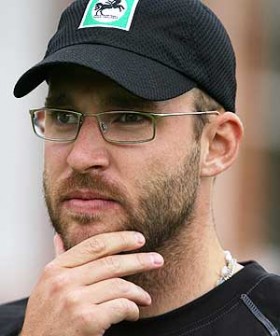 "We played our best game against Pakistan when our batting  fired. The top five, in particular, who are extremely talented,  are up for this game and I think if they perform than we have a  chance in this game.
"We have got a very good fielding unit and a solid bowling  attack and so if we can complement that with a good performance  with the bat than we are in with a chance."
Vettori confirmed he would be fit for a match which could  put the Kiwis through to the World Cup semi-finals for a sixth  time. He missed the last two group matches after injuring his  knee in the Pakistan match.
"I seem to be progressing pretty well with the bat and the  ball and there is not too much of a problem," he said.
South Africa have the best all-round attack in the  tournament and were the only team to dismiss each of their  opponents in the group stages.
Understandably their captain Graeme Smith exuded confidence  as he discussed his chances in a competition where historically  they have yet to perform to their potential.
He was particularly happy about his spin bowling contingent  who have added extra potency to an attack which has  traditionally relied on pace.
"We can adapt with our lineups to how the surface plays," he  said.
"We don't just have 40 overs of seam now, we can mix it up  and match it. We've got a lot of attacking options which has  allowed us to take 10 wickets in every game so far.
"Hopefully that continues and our bowlers will continue to  bowl well as a unit. I think that's been the key. They've bowled  well as partnerships.
"Our spinners really believe they can perform well in these  conditions and as a captain it's about giving them the right  fields and giving them the belief to perform in certain  situations."
Around the Web