Police yesterday issued a bulletin for a man they said is wanted for questioning in relation to a series of break and enter and larceny.
Police said that Devon Nurse's last known address was Lot 143 'B' Fifth Street, Alberttown, Georgetown. The police said Nurse is 35 years old, is of brown complexion, thinly built and has a scar on the left eye.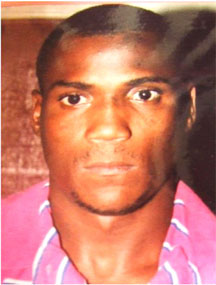 Anyone with information that may lead to the arrest of Nurse is asked to contact the police on telephone numbers: 225-6940 to 2, 227-1149, 225-8196, 226-1326, 225-6411, 911 or the nearest police station.
All information will be treated with strict confidence, the release said.
Around the Web