MUMBAI, (Reuters) – New Zealand embarked on an  ambitious tour of the sub-continent late last year with the  express purpose of preparing themselves for the World Cup.
The team's ultimate goal, said captain Daniel Vettori, was  to advance past the semi-finals at the 2011 tournament after  falling at the penultimate hurdle five times in the past.
Rarely has a tour begun with such high expectations and  finished in such disarray.
New Zealand were beaten 4-0 in a one-day series by  Bangladesh followed by a 5-0 loss to India.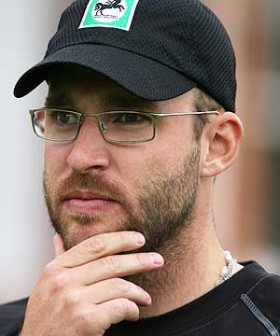 The Bangladesh defeat was a particular humiliation, reviving  bleak memories in New Zealand of the 26 all out against England  in 1955, still the lowest innings total in test history.
"A nightmare beyond compare" said a back-page headline in  the New Zealand Herald after Bangladesh series.
John Reid, a member of the New Zealand team on their darkest  day, rubbed salt in raw wounds by pointing out that the England  team in 1955 were world class with an attack including Frank  Tyson who had just routed Australia. No such claims could be  made for Bangladesh.
The batting against Bangladesh came in for particular  criticism.
"I think some aren't good enough. I think some think they  are better than they are," said batting coach Mark Greatbatch.
All of which made New Zealand's upset victory over South  Africa on New Zealand's return to Bangladesh in Friday's World  Cup quarter-final all the more satisfying.
BATTING DISCIPLINE
John Wright, the pragmatic left-hander who opened the  batting for New Zealand's successful 1980s side, took over as  coach with a mission to instil discipline in a group of  top-order batsmen full of shots but short of patience.
The results were apparent on Friday when Jesse Ryder (83)  and Ross Taylor (43) compiled a slow but ultimately decisive  third wicket partnership of 114. Ryder was the only batsman in  the match to exceed 50.
New Zealand fielded brilliantly with Martin Guptill  outstanding in the inner circle. Vettori, who will step down as  skipper after the tournament, bowled immaculately and captained  shrewdly.
The Kiwis will now regroup for a semi-final they were not  expected to reach.
"I think the reputation we have is that we can beat any team  on a given day," Vettori told the post-match news conference.
"But consistency has avoided us a lot of the time, so it's  our big chance in the semi-finals to go one or two better."
Even if New Zealand fail for the sixth time to reach the  final, Vettori believes their overall World Cup record is in  credit.
"You can look at it as an achievement for a country so  small," he said.
"It's the way I look at it, a population of four million  people and we make so many semi-finals. People put negative  stamps on it but I think it's an achievement for a country like  ours."
Around the Web