The Mayor and City Council (M&CC) says businesses owe $450 million in outstanding taxes but the Private Sector Commission (PSC) is asking for the assurance that the amount given is a "sanitised figure" before it lobbies businesses to pay their taxes.
This was raised at a discussion on the city's budget held on Thursday evening at 'De Impeccable Banquet Hall' on Brickdam, where the M&CC met stakeholders to get input for this year's budget to better serve citizens.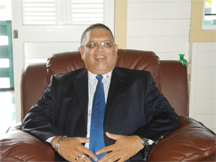 In a presentation by PNCR Councillor Junior Garrett before the floor was open to feedback from the guests, it was stated that the council's work over the years has been impeded by lack of finance. Garrett noted too that there has been a decrease in collection of rates and taxes. Last year, the council only collected 79 per cent of its budgeted revenue. "What we're asking is assistance from the private sector to ensure that their members pay up their rates and taxes. As we stand now the outstanding rates and taxes by the private sector is in the vicinity of $450 million and that can take us a very far way," he said.
Rates and taxes are expected to generate 80% of this years $2.6B budgeted revenue. "If we're going to do what we said we want to do in the budget we are faced with three options," Garrett said.
Those options would be to increase rates and taxes, "and that decision has to be ratified by the minister and the government." The next option would be to "have the valuation that is submitted several years… that is waiting at the valuation department, if that is obtained by us and we can do the necessary readjustment to those properties that would assist in us doing or performing some of the core services."
Finally, Garrett said, the third option would be to seek an increased subvention from the government. Currently, M&CC's subvention is $20 million and that is used for capital equipment. "If we are going to perform and restore the 'Garden City' we will have to have a large injection of funds from one of the three sources… previously mentioned," Garrett stated.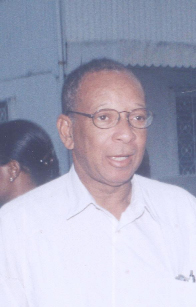 However, Chairman of the Private Sector Commission (PSC) Ramesh Dookhoo, urged the council to "expire all inefficiencies" before approaching stakeholders for support. "I am hesitant in supporting a request in helping with the collection because I'm not confident in presenting to my colleagues in the private sector.
"So we have to cross that burden we have to expire all the management stuff that we can expire to bring the city council up to a level where it is functioning at an optimum capacity and then in my view I will be confident… If I were in your position I would then feel confident that I am going forward with a request… because I'm efficient and I have expired all the inefficiencies and I am now confident this is what we need," Dookhoo said.
City Hall budget
This year's budget is expected to be a more precise and results-oriented budget set at $3.1 billion. The budget is still to be finalised and key focus will be on public health, cemetery, drainage and solid waste. M&CC is expected to bring in total revenue of $2.6 billion this year, which means the budget will have a deficit of $428 million with projected expenditure said to be 35 per cent greater than what was spent in 2010.
According to Deputy Mayor and head of the Finance Committee Robert Williams, staffing is proposed to be reduced by 231. The budget makes allowances for the filling of over 100 vacancies but that is if City Hall has enough funds to pay wages for those positions Williams said.
For the core areas of City Hall's work: $335 million is proposed to be budgeted for City Constabulary and Solid Waste Department and $775 million is expected for the City Engineer's Department.
Williams also announced that there will be collaboration between the council and government, the ministries of Local Government and Works this year as well. He said some $1 billion was earmarked for work to be done between the two entities.
Other initiatives by the council this year include an aggressive rates and taxes collection campaign, increased judicial process, and better communication mechanisms. However, there will be no amnesty this year. In the past amnesty was granted to rate payers at least once a year, this resulted in approximately $450 million in arrears /interest on taxes being written off in 2010. Simply put, council cannot afford a recurrence of this, a booklet titled 'MCC Budget 2011 at a Glance' stated.
Around the Web