Consultants from Capita Symmonds on Thursday presented the final draft of a strategic plan for the Guyana Police Force (GPF) to the Minister of Home Affairs Clement Rohee and senior members of the GPF.
This project deals with the institutional strengthening of the GPF, which is a well-defined component of the Citizens' Security Programme, a press release from the Government Information Agency said.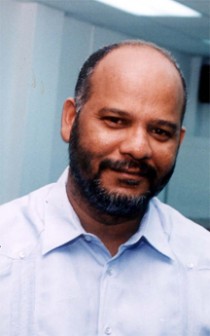 The document is said to be a results-oriented planning model and electronic documentation management system formulated by consultants from Capita Symmonds, one of the largest multifaceted consultancy firms from the United Kingdom.
In a brief address to the media, Rohee said the document was handed over after months of comprehensive consultations individually and bilaterally between the GPF, the Home Affairs Ministry, the Office of the President and the consultant. He said these consultations were necessary due to the complex nature and importance of the plan that is expected to have lasting impacts on the institutional arrangements within the GPF.
"This document is also testimony to government's commitment to carry forward the CSP," he said, adding that it had been "thoroughly reviewed and analysed by the major stakeholders." The report will be made available to the public.
Director of Capita Symmonds, Symmond Reeves said that his company started working on the project with the GPF and other relevant agencies in Guyana since May last year. He noted that his team received full support from all the agencies with which they have liaised and has summarised all of the ideas put forward during the consultations. "The GPF document is about taking the Force forward, modernising it, and implementing the ideas that are representing in it. We have established a realistic, relevant, and achievable agenda within the document and look forward to successful implementation," he said.
Assistant Commissioner Leroy Brummel said the GPF is honoured to have been able to make their inputs in the plan and expressed appreciation at government's efforts at enhancing the operations of the Force.
Around the Web