Police have released an ex-employee of the Correia Mining Company's security service on station bail, after questioning him about the fatal armed robbery at Ogle Airport last Monday, Crime Chief Seelall Persaud has said.
The former employee was released after being held for three days during which the police found no hard evidence to link him to the crime, which left security guard Solomon Burke dead. Guns and matching ammunition and bulletproof vests were stolen during the raid.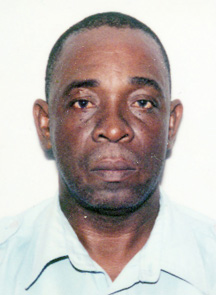 According to several sources, from all appearances the four gunmen had inside knowledge and knew what they were going to steal. It is still to be ascertained if Burke was shot because he was a threat or because he put up some resistance.
Progress in the investigation has been hampered by the poor quality of footage recorded by the security cameras at the location. Persaud said earlier last week that captured footage is not good.
Burke, 55, was shot dead in the attack, which occurred around 3.45am on Monday.
He was shot once in the chest at close range and is believed to have died on the spot.
Police said that four men armed with firearms broke into the security office at the Correia Mining Company, which is located in the Trans Guyana Airways building.
Before storming the building, the gunmen cut off the electricity supply. They then entered the office and torched a safe, where the weapons were stored.
They carried away two Remington 12-gauge shotguns and 37 cartridges, two .32 Taurus pistols and a number of rounds, and four bulletproof vests.
They also took away $100,000 and an electronic scale for weighing minerals. One of the stolen bulletproof vests was recovered a short distance from the airport.
Persaud said that it was a police tracker dog that was brought to the scene hours after the incident that led investigators to a bulletproof vest that is believed to have been dropped by the perpetrators in their haste to escape.
Around the Web