An alleged thief who was killed early Saturday morning at a house on Mandela Avenue has been identified as 48-year old Colin Clement Davis, and relatives have disputed reports that he was a thief.
According to the wife of the father of two, Joan Davis, she was told the grim news that a man fitting her husband's description  had been found motionless at the home, which is located within walking distance of her home at Lot 667, Avocado  Square, East Ruimveldt.
She said that she last saw her husband, who was described as a helpful handyman, on Friday afternoon and after he did not return home yesterday she raised an alarm. She said that someone from the community related to the family told her that her husband had been beaten and that he had been taken to the hospital. She said that she later visited the medical institution where her worst fears were confirmed.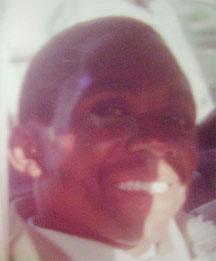 According to the grieving woman, her husband would do odd jobs in the community, and that "he was no thief." She said too that the man was well known in the community, hence his death came as a shock to most residents.
Persons living in the vicinity of the house at Lot 759, Mandela Avenue where Davis' body was discovered around 1.30am on Saturday morning, related that they had not heard any sound from next door which would arouse any suspicions. A neighbour noted that she only knew something was amiss when she read an article in the newspapers yesterday.
While most persons who knew Davis recalled fond memories of him, it was also said that he was a habitual smoker who from time to time would ply his trade in the scrap iron business. His wife noted that he worked at a shop on Mandela Avenue which is located some 7 houses away from the scene of the incident.
Police had stated in a release on Saturday that they were investigating the circumstances surrounding the death of Davis. A police source told Stabroek News that the occupant of the house, who according to reports was a caretaker of the property, woke up during the night and found a man standing at the back door which had already been opened, with a crowbar in his hand.
The occupant of the house dealt the individual several blows to his had with a piece of wood and he was subsequently detained by the police. He remained in police custody last evening.
Around the Web