LONDON (Reuters Life!) – As Britney Spears prepares to launch her seventh studio album 'Femme Fatale' on Tuesday, the pop star faces keen competition from Lady Gaga, Katie Perry and Rihanna, who reign atop Billboard's Hot 100 singles ranking.
Her younger rivals' dominance this week may be coincidental — indeed, Spears also topped the ranking recently with 'Hold It Against Me' — but the chart is a reminder of how crowded the pop diva market has become since Spears rose to fame as a teenager.
There is little doubt her fans will ensure brisk sales — Spears has sold nearly 70 million albums, according to label Jive Record — and her music is making headlines again instead of personal meltdowns, a custody battle and rehab stints.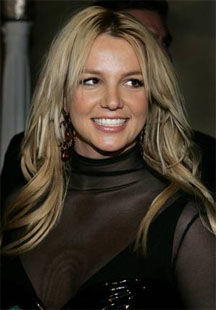 Spears kicked off a string of promotions for the album on Friday with a performance at a Las Vegas nightclub. Yesterday in San Francisco she was to record a sold-out mini-concert to be aired on ABC's 'Good Morning America' TV show on Tuesday.
Yet after more than 10 years in the music business, Spears, now 29, may have to do more to remain relevant in the era of Gaga, critics say.
"As far as novelty goes, her natural demographic now has an icon as quirky and characterful as Lady Gaga to fascinate and fuss over," said Andy Gill of Britain's Independent newspaper.
"Gaga's music, let's be frank, is not that much better than, or even different to, that on 'Femme Fatale,' but she knows the lingering appeal of playing dress up," he added in a two-out-of-five star review of Spears' record.
Adrian Thrills of the Daily Mail added: "The one-time gymslip diva has had to contend with the emergence of Lady Gaga, Katy Perry and Rihanna — a brash new wave of female performers who have made their mark while seemingly exercising far more creative control." Reviews of 'Femme Fatale' have been mixed.
Among the most positive was Rolling Stone Magazine, which awarded the album four stars. "Femme Fatale may be Britney's best album," wrote Jody Rosen, describing it as "a party record packed with sex and sadness."
Hitmaking producers Dr Luke and Max Martin were responsible for seven of the 12 tracks, while the Black Eyed Peas' will.i.am was behind 'Big Fat Bass' and Sweden's Bloodshy worked on 'How I Roll' and 'Trip To Your Heart.'
Critics singled out 'Hold It Against Me,' with its dubstep influence, and 'Inside Out,' as well as 'Till the World Ends,' which Spin magazine called Spears' "first truly synapse-sizzling single since (2004's) 'Toxic.'"
While there was broad agreement that the electro-pop, ballad-light record would be a dancefloor hit, critics felt Spears was in danger of disappearing as a voice and personality.
Around the Web