MOHALI, India,  (Reuters) – India kept alive a  billion dreams after sinking Pakistan by 29 runs in their World  Cup semi-final today to set up an all-Asian final against  Sri Lanka.
The 1983 champions posted 260-9 and then returned to bowl  out their neighbours for 231 in 49.5 overs to spark jubilant  celebrations at the Punjab Cricket Association Stadium.
Opting to bat first, India got off to a rollicking start and  Sachin Tendulkar (85) got a series of let-offs as well but Wahab  Riaz's (5-46) five-wicket haul restricted the co-hosts to a  rather modest total.
Pakistan got off to a decent start too but losing wickets at  regular intervals denied them any significant partnerships and  batsmen such as Mohammad Hafeez (43) and Asad Shafiq (30) were  guilty of throwing away their wickets at the most inopportune  time.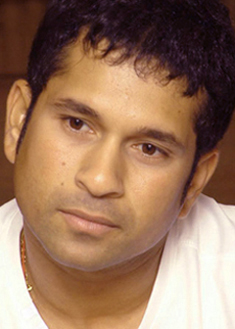 Misbah-ul-Haq (56) offered some late resistance but the  moment he heaved the ball high into the air, only to see it fall  into Virat Kohli's hands, a deafening roar shook the  28,000-seater stadium and reverberated around the rest of the  country.
Indian Prime Minister Manmohan Singh, who was attending the  match with his Pakistani counterpart Yusuf Raza Gilani, was seen  applauding the men in blue while Congress Party leader Sonia  Gandhi punched the air in delight after watching the closing  stages of the match in the midst of the crowd.
"Obviously this was like a final, when Pakistan play the  pressure is double. Today was a big match not just for us but  for the Pakistani team. We fielded very well and deserved the  win today," spinner Harbhajan Singh said after India extended  their World Cup record against Pakistan to 5-0.
"We played some good cricket and we are very happy and  excited to be going to Mumbai."
For India, Yuvraj Singh (2-57) made amends for his batting  failure, while Harbhajan (2-43), Ashish Nehra (2-33), Zaheer  Khan (2-58) and Munaf Patel (2-40) also impressed with the ball.
Earlier, India's pace spearhead Zaheer sent down an  uncharacteristically ordinary first spell and with Hafeez and  Kamran Akmal (19) regularly finding the boundaries, Pakistan  began their pursuit in earnest.
IRRESPONSIBLE SHOTS
Zaheer returned to remove Akmal but Hafeez and Shafiq  maintained the good work until Yuvraj decided to make amends for  his first ball duck at his home ground.
The local favourite removed Shafiq and Younus Khan in  successive overs to change the match's complexion and his  bowling colleagues drove home the advantage.
Like most of his team mates, Umar Akmal (29) got the start  too but could not convert and whatever hopes Pakistan had was  dashed when Shahid Afridi made a mess of a Harbhajan full toss.
Misbah was the last man out after playing some lusty hits  before holing out in the final over.
"They played better than us. We played some irresponsible  shots," summed up Afridi. "I want to say sorry to our nation. We  tried our level best."
There was considerable pressure on the players from both  sides and the presence of the two prime ministers hardly helped  their cause in a match that forced a virtual lockdown in this  tiny north Indian town.
Pakistan looked particularly overwhelmed by the hype around  the high-octane match and the 'cricket diplomacy' surrounding it  as they dished out a sloppy fielding display of which Tendulkar  was the main beneficiary.
After India skipper Mahendra Singh Dhoni had opted to bat  first, openers Virender Sehwag (38) tore apart the Pakistani  attack during a 25-ball cameo.
Riaz brought some relief in the Pakistan camp, removing the  swashbuckling opener for the first of his five victims but not  before his sloppy team mates gave a poor account of themselves  on the field.
Misbah, Younus Khan and Umar Akmal dropped Tendulkar at  different stages of the Indian's innings, while stumper Kamran  Akmal also missed a half-chance.
Afridi, also the hapless bowler on three of those four  occasions, could only hold his head in dismay as his team mate  squandered opportunity after opportunity.
Afridi eventually took the catch to remove Tendulkar, who  had earlier used a review to successful overturn an lbw decision  that had gone against him, who fell 15 run short of his 100th  international century.
Around the Web