Vocational education expert, Andy Moore believes the rise in school violence in the country is linked to a decline in technical education in the education system, particularly at the secondary school level.
Technical education is one of the main engines of growth in any society, Moore said, noting that a government serious about the advancement of young people would integrate industrial arts into the secondary school curriculum and, "fill the lives of the students who are not leaning directly towards academics."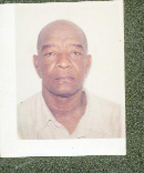 Moore taught in the system for years, including lecturing at the University of Guyana. He was trained in industrial arts education and holds a Master's Degree in Vocational Education, specializing in education for trade and industry. He told Stabroek News in a recent interview that what is happening today with the gang culture and consequent violence in schools is a direct result of the lack of technical education in the system at a much earlier level.
"We need to channel the energies of those who are concentrating on fighting into industrial arts and fill the gaps for them," he said.  He recalled that in 1974 they were 13 industrial arts departments in the city which included Queen's College which were well staffed.
Today, he said those industrial arts departments are notably absent from secondary schools. He argued that technical education should not be viewed as education for people, "who are not high-achievers," but he observed that much of the violence emanating from the schools is "regrettably from those schools which are not senior secondary schools."
According to him, technical education is not the "drunk uncle downstairs" that everyone ignores, but a serious aspect of education which many children ought to be exposed to. He posited that many students in the system are falling to the wayside because the system is allowing them to fail.
"I believe that students don't fail; we fail to provide them with an opportunity to progress. If you allow them to fail they become a disturbance in the school. What happens is that every other area of rascality is absorbed by these students and we end up with the violence," he said, noting that the current level of violence has not surprised him.
He recalled that in the past some of the subjects offered at the GCE level included Woodwork, Technical Drawing and Metalwork, adding it was intended that a larger number of persons would have graduated with technical skills right out of secondary school.
Moore said a lot of things caused the decline of technical education in the system saying, "time wouldn't permit me to get into it." But he lamented the fact that some people now see technical education as something which, "people don't have to be particularly smart to do."
He argued that enough teachers are not qualifying in the area of industrial arts, noting that of the 300 teachers that graduate from training college annually, at least 50 should be trained in the area of industrial arts. He continued by saying that there are students who are not being encouraged to improve by providing "other opportunities" for them outside of the current school curriculum. Moore said too that the facilities are not in place to discover other talents which some students might have, particularly those who end up in conflicts.
The Education Ministry needs to ensure that students have access to technical education, he said, adding that technical education offers an opportunity at upliftment. He said that based on where the violence has been showing up in schools there is a need for the ministry to take a serious look at bringing the programmes back.
"I believe all these children are particularly brilliant in their own way, but we need to create the avenue to allow them to take pride in something," he said. He said nobody appears to be paying attention to what is happening or is aware that there are gaps in the lives of many students.
"Let them build a chair and many of them wouldn't find the time to hop into a minibus and travel to another area to get violent," he commented, in reference to the recent incident where city students travelled to a West Demerara School armed with knives to confront students at the school there. In addition, Moore voiced his disapproval over the current grading system at the primary level saying that students should not be forced to write an examination and be judged based on that one examination. "All students don't learn the same way," he said.
Moore, who has 40 years experience, currently runs an engineering and education business under the name, 'Anidan' at Festival City, North Ruimveldt.
Around the Web