Social activist Mark Benschop was yesterday admitted to self-bail on charges of unlawful assault and malicious damage to property, while his alleged victim was charged with assaulting an MP.
It was alleged that Benschop, of 183 Cane View Avenue, Roxanne Burnham Gardens, unlawfully assaulted Anthony Carto on February 25, at Georgetown. On the same day, it is also alleged that he unlawfully and maliciously damaged a placard belonging to Carto.
Meanwhile, Carto, of 45 James Street, Albouystown was charged with the unlawful assault of AFC Member of Parliament David Patterson.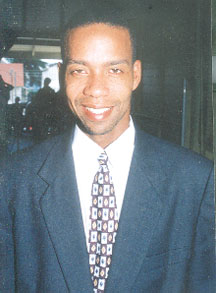 Both men denied the charges when they appeared before acting Chief Magis-trate Priya Sewnarine-Beharry, at the Georgetown Magistrates' Court.
Police Corporal Venetta Pindar told the court that on the day in question, Benschop and Carto were involved in an argument after the former accused the latter of receiving $1,000 from "Kwame" to protest. During the exchange of words, Pindar said, Benschop damaged Carto's placard.
Meanwhile, Pindar said Carto and Patterson were arguing when the assault occurred. After listening to the case, the magistrate granted both men self-bail.
Both cases were transferred to Court Ten for April 8.
Around the Web