(Trinidad Express) If the race talk continues in this country, there will be trouble, Makandal Daaga, leader of the National Joint Action Committee (NJAC), has warned.
Daaga is one of the five coalition leaders of the People's Partnership Government.
He is also the man who led the 1970 Black Power movement where he fought for equality for Afro-Trinidadians.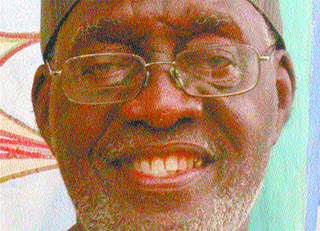 Yesterday marked the 41st anniversary of the 1970 uprising. The revolution was led by Black Power activists and trade unionists, including Daaga and Khafra Kambon of NJAC, to overthrow the government of Trinidad and Tobago in 1970. During that time, a portion of the Trinidad Defence Force, led by Raffique Shah and Rex Lassalle, also mutinied in support of the movement.
Daaga, Caricom cultural ambassador, said since the 1970s, equality and unity have been achieved among the people and today, race debates can only lead to division.
"The society has become concerned about race and race divisions and not about racial unity; we are playing with trouble if this continues" said Daaga.
He said this was discussed at length at a meeting of the five leaders—Prime Minister Kamla Persad-Bissessar, Congress of the People Leader Winston Dookeran, Movement for Social Justice chairman David Abdulah, Tobago Organisation for the People leader Ashworth Jack and himself.
The meeting took place on Wednesday at the Prime Minister's office in St Clair. It also was also the first anniversary since the five parties officially came together.
Daaga accused the Opposition People's National Movement (PNM) of fuelling racial politics.
"I think it is unfortunate that we are allowing the PNM to set the agenda for which we are following. I think we should take a position of ignoring them and getting on with the work we have to do," he said.
"They (PNM) are also concerned that a lot of Africans have moved to the Partnership, and they feel that the only way they can affect this is to put this talk of race into their head," he added.
"Why are we looking to see race now in every statement that is made or any situation that has developed?" asked Daaga, adding from 1970 to now, the people of this country have been very fortunate to have different creeds and races united in different institutions, be it the schools or trade unions.
"Why are we begging for problems when they do not exist? This is something I've been saying. I have spent all my years in Trinidad and Tobago, and I have never come across one incident in which race is a major factor and caused confrontation," said Daaga.
The Black Power movement, he said, was a revolution which set the stage for unity.
"The problem, however, is that the government of the day never seized the moment to take it into the schools, to take it into the playing fields, to take it into the communities," he said, and appealed to Education Minister Dr Tim Gopeesingh to ensure this changes.
"I want to say to my people, let us think about where we want to go, as I have said in 1970, '80, '90, and as I say now; Trinidad and Tobago will only experience the kind of life we want to experience if we are united. We are very small…we are just over a million people. The energies of our people must be utilised in making things better for our children…please, I beg you, for our children's sake, let us do what we can to develop this nation, so we can live together in harmony and strength," said Daaga.
Questioned on the one-year anniversary of the People's Partnership and whether he was contented with the coalition's performance, Daaga said errors were made, but overall, he was contented.
"Yesterday (Wednesday) evening, we had a full discussion among the five leaders. In those discussions, we were able to analyse the past, recognise what errors we made, and some of them were not very fundamental…generally, we are very satisfied with the year's work."
Asked what errors, Daaga said, "It is just that, sometimes, I would say, under the pressures of the media, people are so hurry to make statements and this leads to faults. But we are satisfied that these errors are not fundamental in terms of the operations of the policy and social structure of the party.
"We are going to implement measures to cease that as much as possible. We are very satisfied with the work that was done and even more satisfied with what we plan to do in the coming year.
"We are one and we are strong. We have proven that coalitions can work. We are satisfied that every year, we are going to grow stronger because we are united in purpose. When we are through, Trinidad and Tobago will be a better place, the people will be more united."
In a release from the Office of the Prime Minister, Persad-Bissessar, on Wednesday, stated: "When we were coming together, many people had asked whether a five-party coalition could hold together. But today, as we approach our one-year anniversary, I say we have not only held together, but I believe that we have grown stronger, and we grow from strength to strength".
Around the Web