Imran Ally, called 'Fat Man,' was yesterday sentenced to two years imprisonment for the assault of his brother-in-law.
Justice Brassington Reynolds handed down the sentence after a re-trial of Ally, who was found guilty of slashing his former brother-in-law, Deodat Ramoutar, with a knife.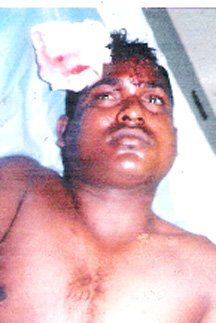 The custodial sentence was imposed after Ramoutar said that Ally had reneged on an earlier settlement agreement.
Ally was initially charged along with Ameer Ally and Chetraj Ragubeer with causing grievous bodily harm with intent to murder and causing grievous bodily harm with intent, stemming out of the March 26, 2006 attack on Ramoutar at Rosignol Village, West Bank Berbice. His co-accused were, however, acquitted while Ally was found guilty of the lesser charge of assault causing actual bodily harm.
Ramoutar, during his testimony, said he accidentally reversed his vehicle into his then partner's snackette, which prompted her family members to assault him. He said Ally later drew a knife and slashed him across his abdomen and right hand.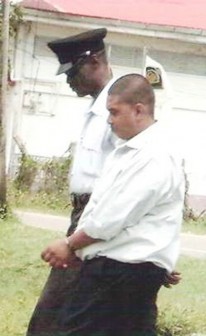 After a probation report, in which Ally was described as a devout Hindu and selfless individual committed to helping those in need, his lawyer Pamela De Santos, in association with Senior Counsel Bernard De Santos, sought a non-custodial sentence and a monetary fine. But Ramoutar later informed the court that they were not standing by a prior offer and he said that he was unwilling to accept what they were now offering him. Justice Reynolds subsequently im-posed the two-year jail sentence.
Around the Web