The Guyanese American Eagle flight attendant accused of stealing a US man's identity to fly around the world used the same fake driver's licence when he was arrested in the Tampa Bay area three years ago, records show, according to NBC Miami.
Jophan Porter, who was detained at Miami International Airport last week on forgery and identity theft charges, was arrested in Largo in 2008 on charges that included aggravated battery with a deadly weapon, NBC Miami said today.
The authorities have said that Porter, 38, assumed the identity of New York resident Anthony Frair, and was carrying a U.S. passport, three driver's licences, an FAA certification, and American Eagle ID in Frair's name at the time of his June 17 arrest.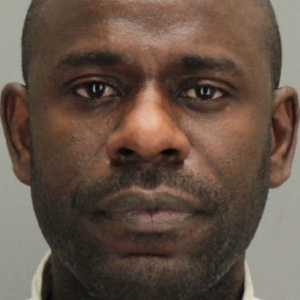 The report said that Porter, who was in the US illegally gave the same bogus licence to police in 2008 that he gave Miami-Dade police last week. Police said he would have been fingerprinted when he was charged with the battery.
Authorities have not been able to say how long Porter has been in the country illegally, the report noted.
Porter was hired as a flight attendant for American Eagle in March. His American Eagle ID gave him access to the cockpits and equipment at the airline, sometimes alone if he wanted, other airline workers have told NBC Miami.
The report said that the FBI and the FAA are investigating how Porter was able to get approval for the job after being fingerprinted and using a fake identity. American Eagle said in a statement they are assisting in the investigation.
Aviation security expert Benny Benitez told NBC Miami it's unbelievable to find out that not only were Porter's fingerprints on file after being charged with a serious crime, but that American Eagle still hired him.
"In my opinion, I think he was part of an overall group that might have had assistance to forge documents to get him operating capital and things of that nature," Benitez told NBC Miami.
Porter's employee benefits at American Eagle allowed him to travel virtually free around the world. Just last week he was in London, and then Dallas, before he was arrested once returning back to his home base in Miami.
Flight attendants said he had to be fingerprinted by American before he was issued his flight employee badge.
Porter remains behind bars after a judge set his bail at US$1 million. Immigrations and Customs Enforcement officials say anyone coming here on a visa must be fingerprinted. They also say they want Porter when Miami-Dade prosecutors are finished with him.
Porter was only caught when the real Frair attempted to collect food stamps and was denied because US government records showed that he had an airline job.
The NY Post said last week that Frair, 40, has an arrest record. Records show a man with his name and age was busted in Florida in 2008 on domestic-assault charges.
The report said that it was  unclear how long Porter used Frair's identity. American Eagle hired him in March, and he worked from the airline's Miami base, said company spokesman Tim Smith.
The NY Post said that Smith and spokespersons for several federal agencies couldn't explain how Porter cleared the security checks needed to become a flight attendant — or why the airline didn't realize the ID he had stolen belonged to a criminal suspect.
Smith couldn't say whether the airline even did a Google search, which would have uncovered Frair's arrest in Florida.
Porter was arrested at Miami International Airport early yesterday just after he'd returned from a personal trip to London on an American Airlines flight, Smith said. He was using the name of Anthony Frair.
CBS4 is reporting that he was about to board a flight to Dallas, Texas when he was arrested. He is now said to be in a Miami-Dade County Jail. He is also on an immigration hold.
The real Frair told police he has never met Porter before. ABC Radio says that Frair is disabled.
AMR Corporation, parent company to both American Eagle and American Airlines, released this statement to CBS4:
American Eagle Airlines can confirm that an American Eagle flight attendant has been arrested on charges involving identity theft that does not involve a customer. American Eagle is actively involved in the investigation with law enforcement authorities, including the FBI. Further information on this case should come from law enforcement authorities who are handling the investigation.
At one point he had even opened a Twitter account in the other man's name, according to CNN/WSVN.
Around the Web