The relative who identified Mohamed Fazal Shaw on Saturday said that there were what appeared to be marks of violence about his body.
Saudia Shaw, the niece of the deceased, told Stabroek News last night that police are probing Mohamed's death. She further said that the post-mortem examination, which was supposed to be conducted on Mohamed yesterday, has been rescheduled for tomorrow morning.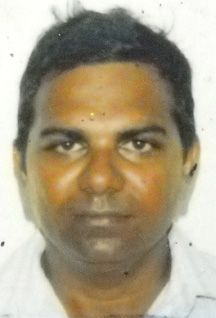 Mohamed, the woman said, was found dead under a wharf at Kingston less than a day after he was reported missing. The 51-year-old man was last seen alive sitting on a bench along Main Street, Georgetown.
A guard, who works in the vicinity of the wharf, Saudia related, discovered her uncle's body on Saturday morning.
The body was taken to the Lyken's Funeral Parlour after police were called to the scene, the woman said, and it was not until Sunday morning that she managed to identify the body.
"When I saw him, yes, I saw what appeared to be marks of violence on his body. I don't want to give my mouth liberty because we still do not have post-mortem examination results," the woman said.
She said that since the police were investigating the matter she thought it best to say as little as possible to avoid jeopardizing the investigation.
Mohamed was a Chief Planner at the State Planning Secretariat.
The man, Saudia stressed, had no health complaints and had only done a full check-up at the doctor about two weeks ago.
When her uncle did not return home on Friday night, she said, she and her mother became worried and reported him missing the following morning. Mohamed, according to her, had no reason to be in the Kingston area.
"Up to now we can't figure out how he end up there," she said.
Around the Web